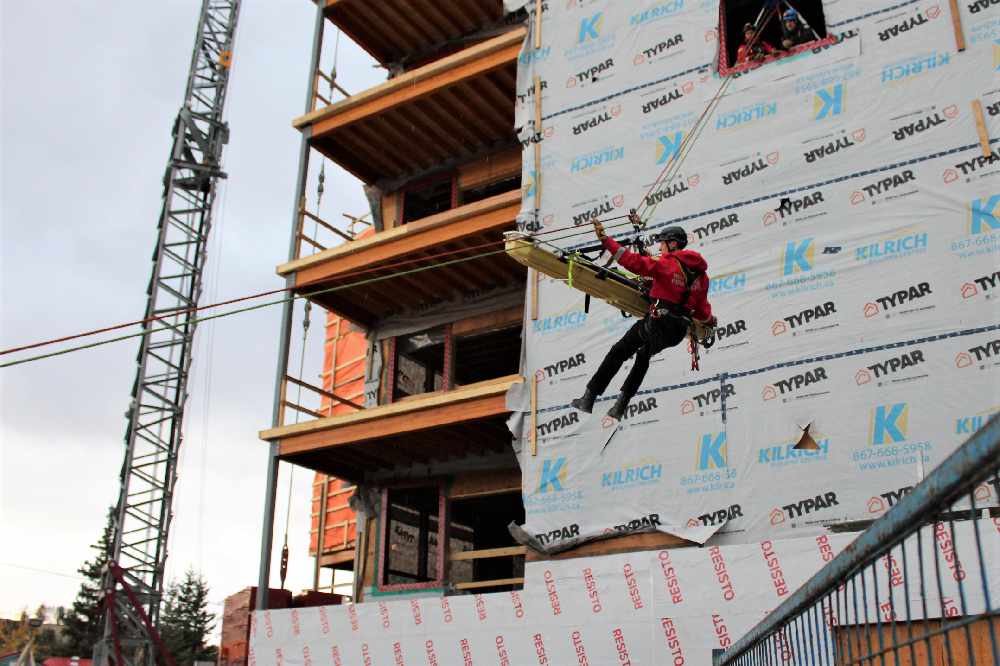 A volunteer 'victim' is lowered to the ground during an urban rescue exercise in downtown Whitehorse Wednesday night. Photo: John Kennedy/CKRW.
The RCMP and Fire Department team up on a training exercise at a downtown building under construction.
A joint training operation between the Whitehorse RCMP Tactical Unit and the Whitehorse Fire Department is providing some urban rescue training.
Onlookers saw firefighters and tactical police officers rappel through windows and lower a stretcher at 3rd Avenue and Hawkins Street on Wednesday, as first responders took the opportunity to practice a multi-story urban rescue.
Firefighter Dayne Jones says it's great to have a high building still under construction as it provides opportunities to train without damaging the building itself.
"It's really good to get a chance to do this sort of training in an urban environment like this," Jones said. "We're super grateful to the building owners and the builders for letting us use this facility."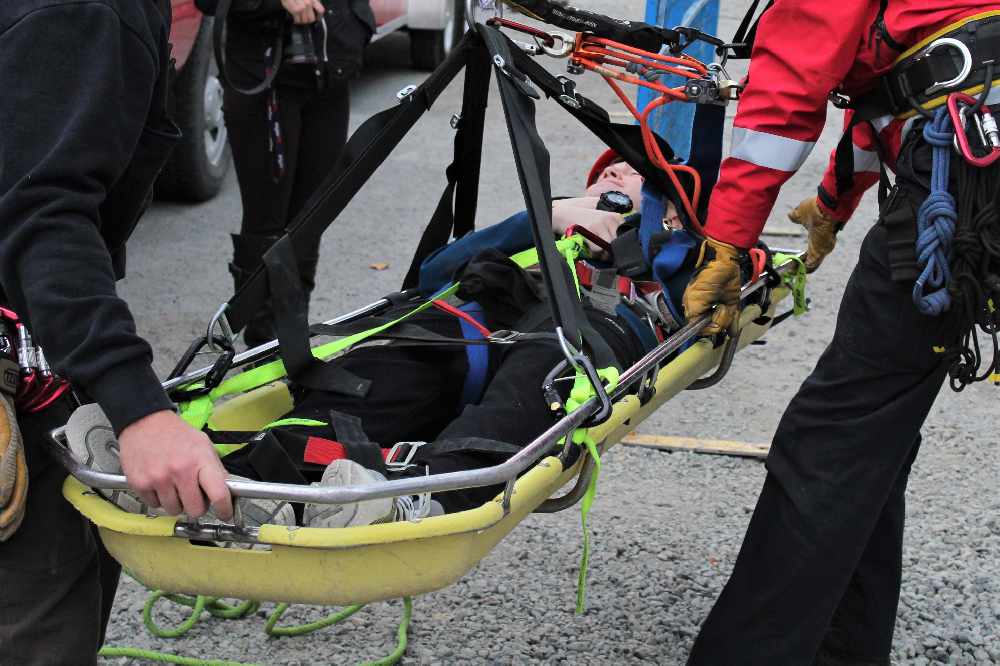 (The exercise involved lowering a 'victim' from the fourth-floor of a building. Photo: John Kennedy/CKRW)
Jones says it's fortunate that neither unit has to undergo urban rescue operations very often.
"It's a way for both agencies to train together and just know each other's capabilities for a situation where we might have to work together in the future for a real-life scenario," he said.
RCMP tactical officers rappelled to the 4th-floor window from the 5th floor, cleared the area and then assisted fire crews in setting up a Skate Block rigging system. That is a rope system commonly used in vertical rescue operations.
(With reporting by John Kennedy.)