Even thought it has been four years since his death, Allan Waugh's family isn't giving up hope new information will be brought to the unsolved case. Photo: Waugh Family/RCMP/CKRW file.
The Waugh family spent the weekend putting up posters in efforts to attract more information about their father's death on May 30th, 2014 in his McIntyre home.
The family of Allan Waugh is marking four years since their father was found dead in a Whitehorse home.
Family members spent the weekend putting up posters asking for information about what happened to the 69-year-old on May 30th, 2014 in his McIntyre home.
Waugh's daughter Teresa says the poster, and accompanying social media video from Yukon RCMP, encourages people to come forward.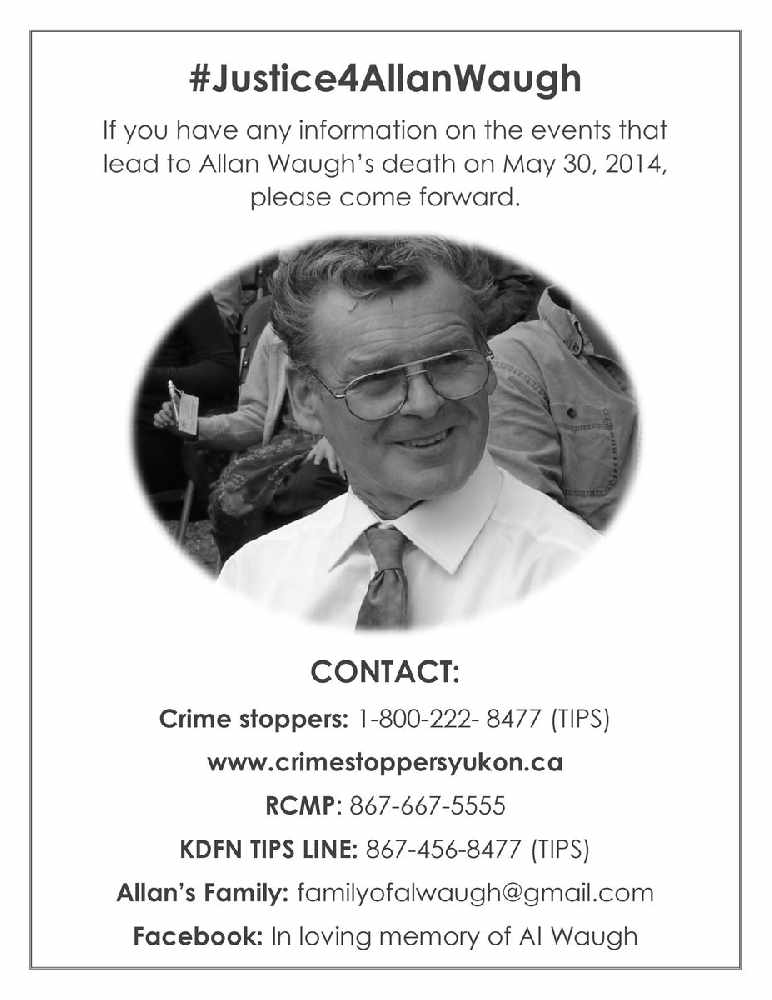 "Just with all the contact information for anyone who has information about the death of our father to contact RCMP or Crime Stoppers." Teresa Waugh told the RUSH.
She says they've been in contact with RCMP who have no new information on the case, even though the file is still active.
"That's why we keep pushing for someone to come forward so that we can know so we can have closure to this dark chapter in our lives." Waugh said.
"It weighs heavy on us."
Teresa Waugh says the establishment of a special Yukon RCMP unit looking into unsolved murders is a good step for her family, and others in the territory.
(One of the posters now up around Whitehorse seeking information about Allan Waugh. Supplied by RCMP.)