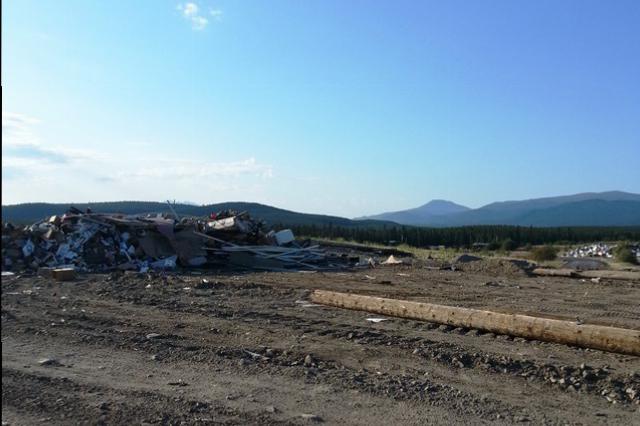 A Community Thrift Store project is hoping to prevent still usable items from being tipped at the landfill. Photo: Tim Kucharuk/CKRW file.
The committee in charge of the project is asking residents to start setting aside their still usable goods for when the store gets going.
The group who is looking to get a Community Thrift Store going in Whitehorse says residents can already put aside anything they would like to donate.
Steering Committee Member Susie Anne Bartsch says while the group of non-government organizations is looking into the logistics of getting the store going, they will start accepting donations of working and reusable items as soon as they are able--even if the group has to start with a storage unit.
"We really want people to know there's an option coming." Bartsch said.
"Don't tip it, (in the landfill) or get rid of it in some way that doesn't feel (improper) for you, but hold on, and we will help you take care of it."
She says don't bring broken items to the store.
"We're really keen to only be dealing with things that people know work, and are still in good order, and can really serve people." Bartsch said.
"We will not have the capacity to deal with things that need to be thrown away."
Bartsch says the feedback the committee has received so far has been positive, as they are hearing it's the good and right thing to do.