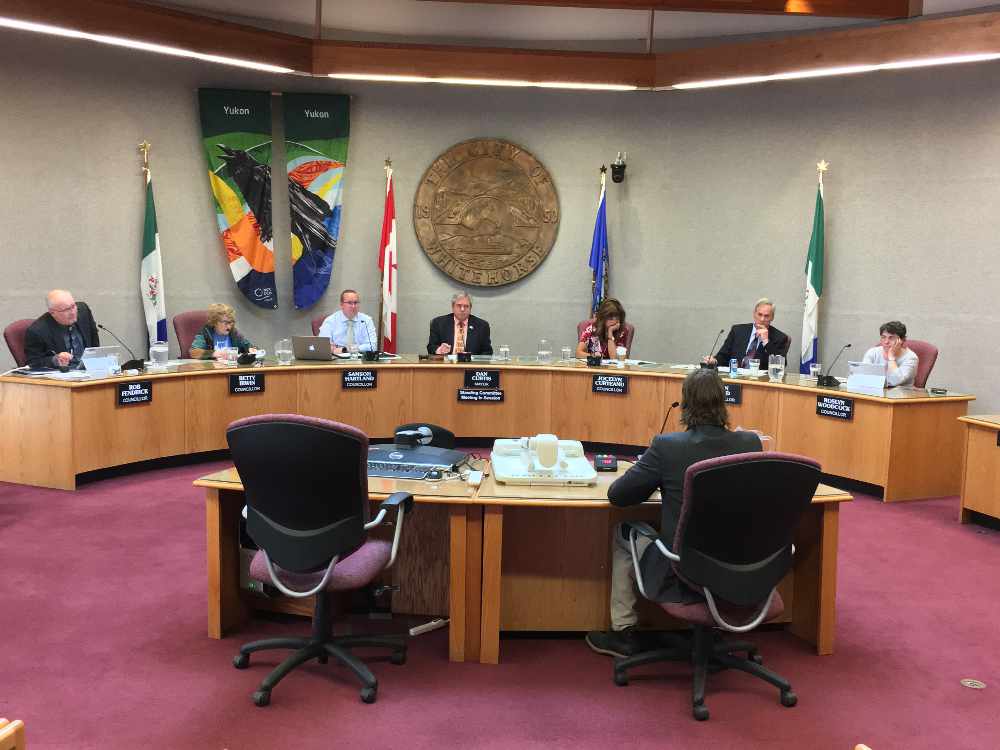 Whitehorse City Council (Oshea Jephson/CKRW)
Despite 40 written submissions speaking out against a townhouse development in Porter Creek, administration is recommending the rezoning move forward.
A total of 40 written submissions were received from neighbours and nearby residents speaking out against a potential development in Porter Creek.
At Monday's meeting, city council heard from administration which is proposing the subject property at 12th and Fir Street be rezoned from Residential Single Detached to Residential Multiple Housing.
Administration is also proposing a cap of five townhouses on the lot and Mayor Dan Curtis says it's similar to what's happening throughout Whitehorse.
"Like every single region or part of our city, we're looking at densification. Not just in the downtown core, and I don't think that it's a huge huge increase. I don't see 20 units going, or 40, or a dozen. I see five."
Councillor Dan Boyd says the public was vocal in their opposition citing housing density, traffic, and safety concerns as key issues.
"I'm a little concerned about this. Not one person came forward in support of this. We have basically 38 people, which is a fair number on these zoning applications, come forward with either concerns or opposed so I find it a little bit concerning."
Council will vote on the proposed amendment next week.