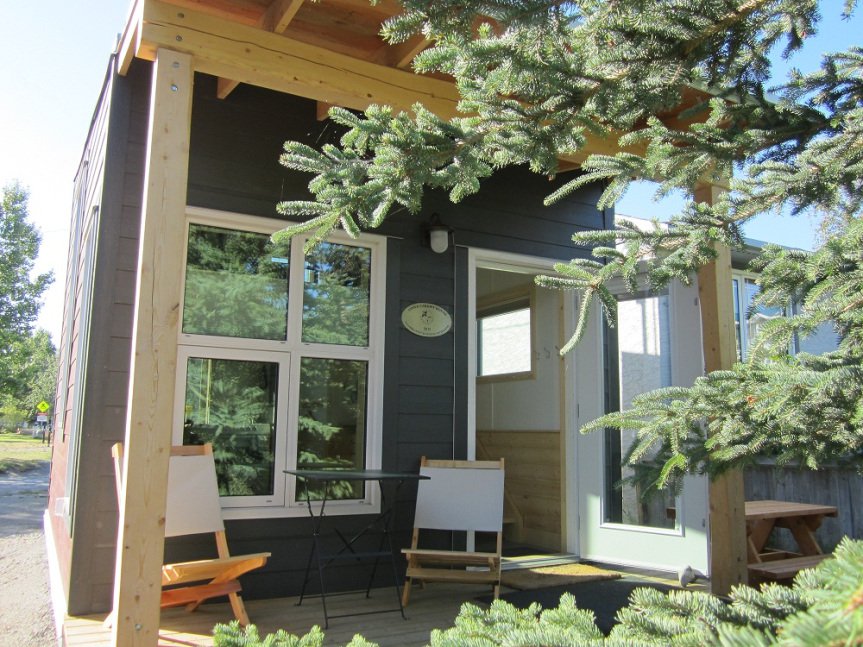 The Steve Cardiff House, the first Tiny Home built by the Blood Ties Four Directions Centre (Photo: Blood Ties Four Directions Centre)
The city of Whitehorse is working with Blood Ties Four Directions Centre on a Tiny Home development downtown
Blood Ties Four Directions Centre in Whitehorse is looking to build five housing first units downtown.
The initiative follows the success of their Steve Cardiff house and the society says they have now purchased a lot at 6th Avenue and Jarvis Street, and want to amend the bylaw to allow for five homes instead of four.
Speaking to city council yesterday, Executive Director Patricia Bacon says the tiny homes adhere to building codes and unlike the Steve Cardiff house which limited residents to a year, the five homes would make the project more sustainable, and provide real-long term benefit to those who need the service.
"Telling them that, here's a house for you to live in but you only have a year was, in a way, it's own sense of pressure and didn't give them a lot of feelings of at ease because they knew within a year that they would have to then find somewhere else to live and often, there wasn't a next step for them."
Senior Planner Mike Ellis says administration supports the move as the property would be a step towards the city's sustainability plan towards social equity, and providing affordable housing and poverty reduction.
First reading of the amendment is scheduled to take place December 11th.