THE MARCH OF THE HOPEFUL VISIONARIES: Hundreds of Yukoners descending on the Elijah Smith Building. By John Kennedy / CKRW
Hundreds of protesters filled the streets of Whitehorse on Climate Friday, striking from work and school along with millions of people around the world.
Climate Strike action has flooded the streets of Whitehorse.
Over 500 students, adults and seniors were chanting out front of Whitehorse City Hall over the noon hour, obstructing traffic and marching all the way down the main street.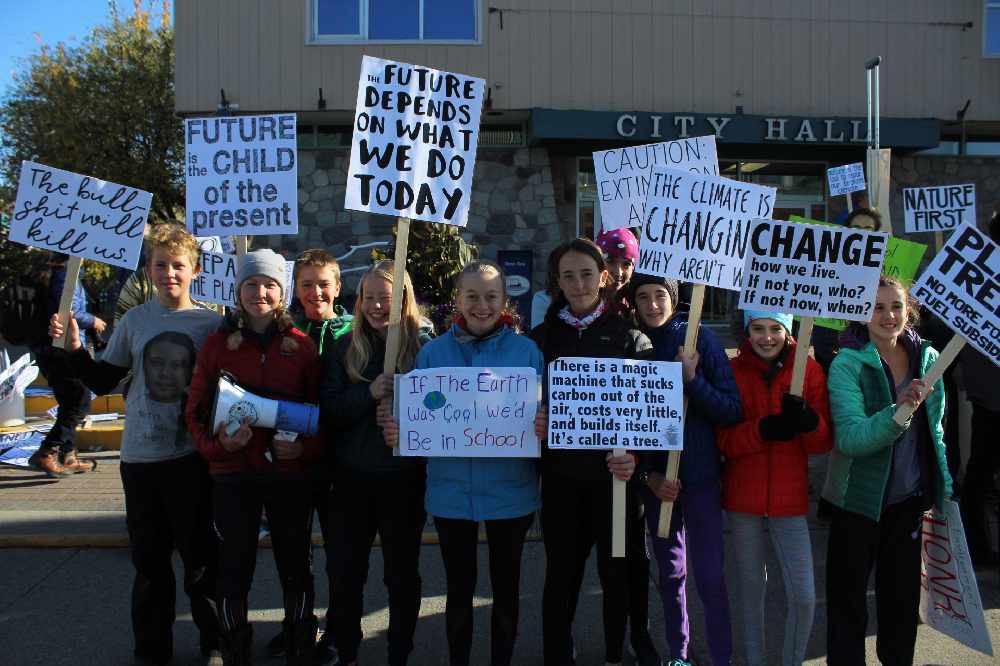 PHOTO: Whitehorse teens striking to save their future. By John Kennedy / CKRW
A group of Whitehorse students are citing Swedish Teen Activist Greta Thunberg as their climate champion.
"The whole world is coming together"
"Greta has made such a huge impact on us, and the whole world."
"People say one person can't make a difference, but look at Greta"
Protesters held a "die-in" in front of the Elijah Smith Building, laying on the ground silently for 11 minutes, which scientists say each minute is for the number of years left to prevent climate catastrophe.
#Whitehorse #Yukon #climatestrikecanada #climatestrikeYukon #ClimateAction

Protesters filled the streets of Whitehorse today, marching and chanting in unison with millions of people around the world. pic.twitter.com/D1F532Whwi

— John David Kennedy (@John_KennedyD) September 27, 2019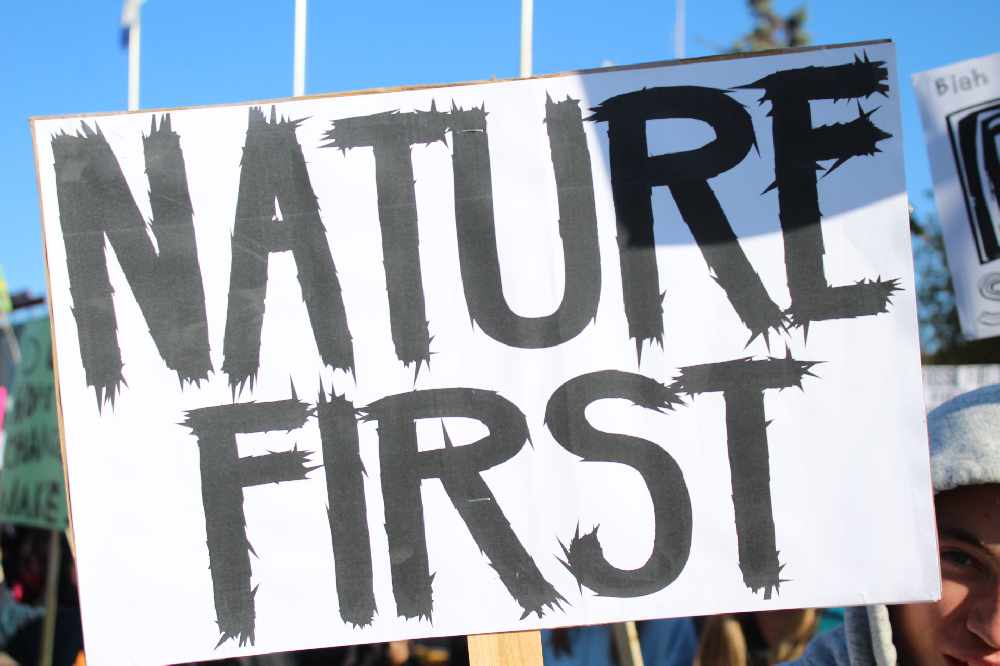 PHOTO: A sign held by a protester in front of Whitehorse city hall. By John Kennedy / CKRW
Worldwide action
Students and young people across Canada are filling the streets in protest of global inaction on climate change, with many saying Swedish teen activist Greta Thunberg was their inspiration for getting involved.
The 16-year-old is in Montreal today, where she led thousands of young people in one of several climate strikes being held around the world.
She says she chose to take part in the Canadian protests because of the federal election campaign, and the need for Canadians to do their part to curb greenhouse gas emissions.
To the cheers of supporters, she appealed to political and business leaders to do their part so that they could go back to being children.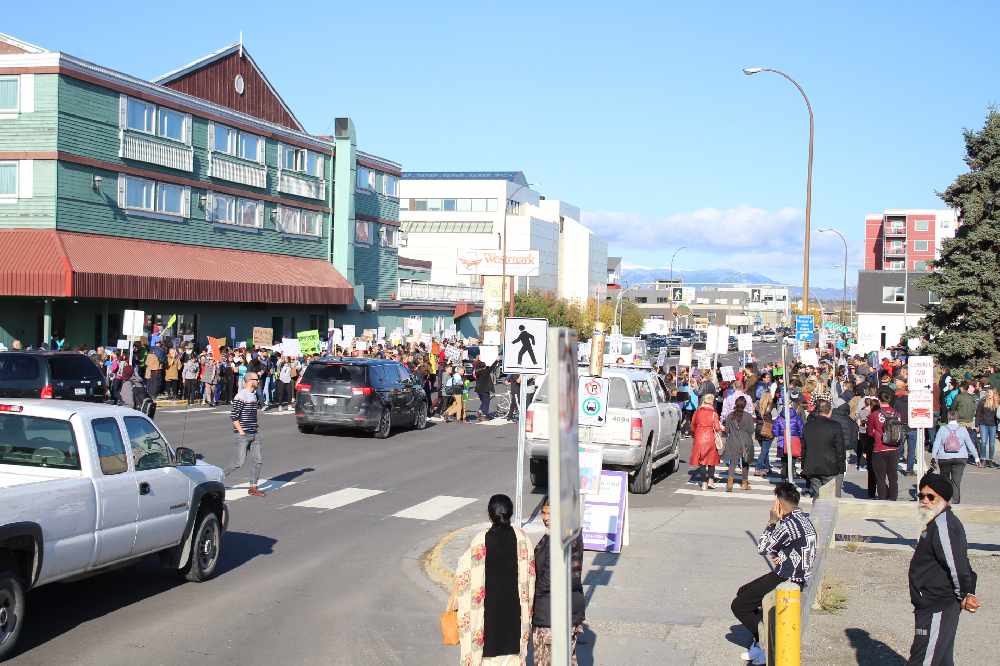 PHOTO: Protesters flooded 2nd avenue, doing their best to draw attention to the climate strike. By John Kennedy / CKRW
(With copy from The Canadian Press)