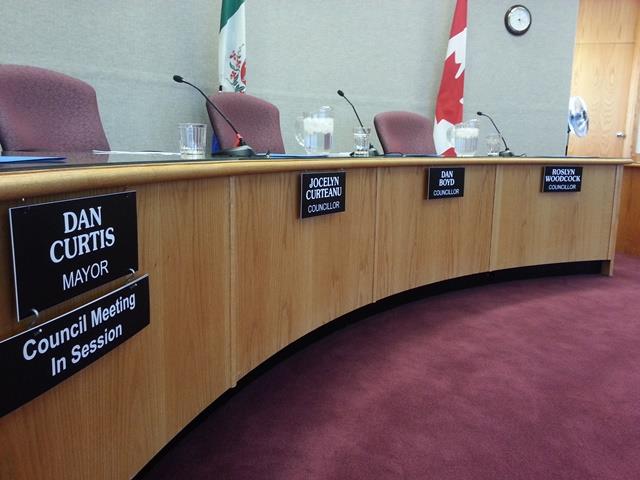 Photo: Tim Kucharuk/CKRW file.
City Council is taking a step back from the proposed Community Standards bylaw after concern from the Yukon Human Rights Commission.
Whitehorse City Council is asking administration to have a further look at a proposed Community Standards Bylaw.
The decision was made at Monday's meeting, after the Yukon Human Rights Commission questioned the bylaw which dealt with bullying in city facilities, and the section on having bylaw officers asking for identification.
The commission said it had concern the bylaw could lead to racial profiling, or infringe on free expression rights.
Mayor Dan Curtis says the commission's take was not helpful, appropriate, or factual.
"I was quite surprised by some of the concerns (regarding) carding, and of course looking at perhaps Indigenous people being picked on--that was kind of their words not ours--that was kind of perplexing to me, that wasn't the intent of course, it was the bullying." Curtis told reporters after the vote.
"We're looking at the safety of our citizens, and of course the perpetrators as well to get them the help that they need. It felt like it went from zero to 60, but that's why we put a complete halt on it, to ensure we're on the same page, and ensuring we're not doing anything inappropriate."
Curtis says he welcomes input from the Commission as city officials review the bylaw.
#Whitehorse Mayor Dan Curtis says he was 'perplexed' by racial profiling comments from #Yukon Human Rights Commission regarding the city's proposed Community Standards Bylaw. Council voted to send bylaw back to administration for more review. pic.twitter.com/pSg2o6GyoM

— Tim Kucharuk (@TimKucharuk) June 12, 2018