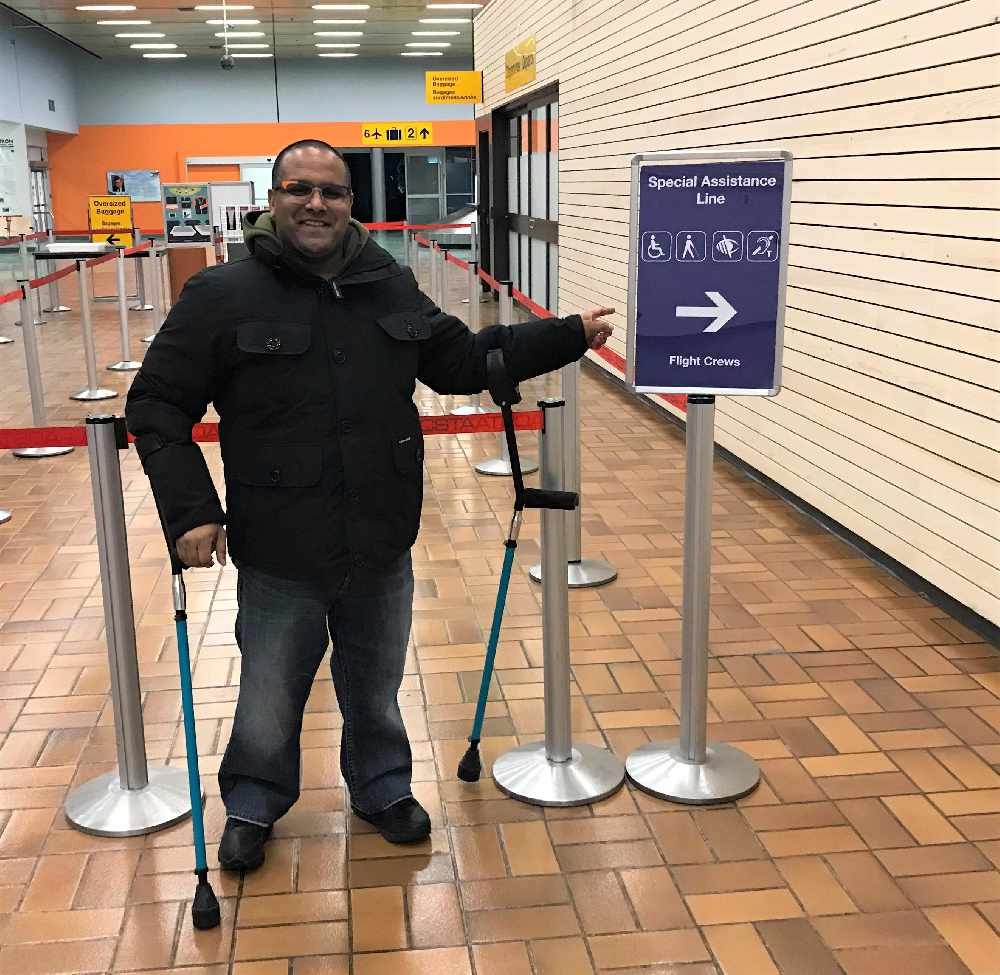 Ramesh Ferris brought the need for the Special Assistance Line to the government's attention in December. Photo: Ramesh Ferris.
The new line will help those with mobility challenges, and who cannot stand for long periods of time get through security quicker.
The Erik Nielsen Whitehorse International Airport is adding a special assistance security screening line.
The dedicated line which went into effect Monday, will allow those with mobility challenges, visual impairments, and hearing impairment to pass through security with ease.
The issue was spearheaded by Polio Advocate Ramesh Ferris in December, who pointed out many with mobility and other issues have trouble standing in long lines.
According to the department, the airport meets federal requirements for accessibility and the facility is inspected regularly, with officials urging passengers to contact their airline if they have an issue.
Ferris says for him, contacting the airline for assistance was not enough.
Overall, Ferris is pleased with the move, adding it's a big deal for those affected.
According to Highways and Public Works, there were more than 366,000 travellers who went through the airport in 2017, which is up by almost 30,000 from 2016.