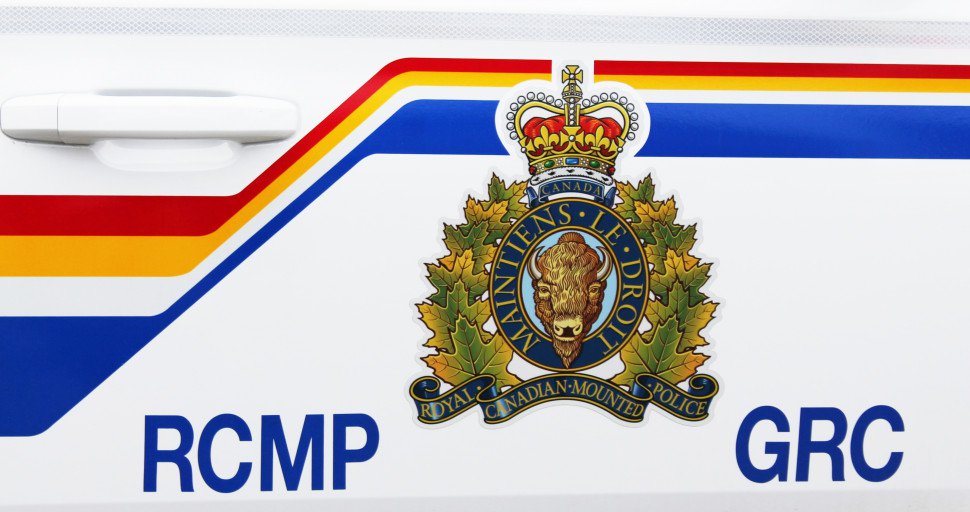 Watson Lake RCMP says the incident too place at Kilometre 1007 of the Alaska Highway, just west of Junction 37. PHOTO: Yukon RCMP / CKRW file
Watson Lake RCMP says two people are dead after their vehicle went off the road.
Yukon's Coroner is releasing the names of two people killed when their car went off the Alaska Highway and down an embankment west of Watson Lake on the weekend.
Chief Coroner Heather Jones says the two are identified as 21-year-old Sarah Catherine McKinnon, and 27-year-old Myron Meryl Etzel, both of Whitehorse.
Police say a passing trucker reported seeing tracks lead off the highway west of Junction 37 on Saturday night.
RCMP found a small car down a steep embankment, and both occupants were pronounced dead on the scene.
Jones says it's not clear when the collision took place.
Both the coroner and Watson Lake RCMP continue to investigate.
(This is an updated story. The previous version is below.)
_____________________

Watson Lake RCMP is investigating a fatal collision on the Alaska Highway.
On Saturday around 10:30 PM, Police in Watson Lake response to a call west of Junction 37 at kilometre 1007, after a report of vehicle tracks in the snow appeared to be leading off of the road.
Initial investigation indicates that the driver couldn't control the vehicle while on the curve of the highway and went off the road, resulting in both occupants of the vehicle being ejected.
RCMP says a small car was found at the bottom of a steep embankment and both a man and woman were pronounced dead on the scene.
Watson Lake RCMP and the Yukon Coroner's Service are continuing the investigation.