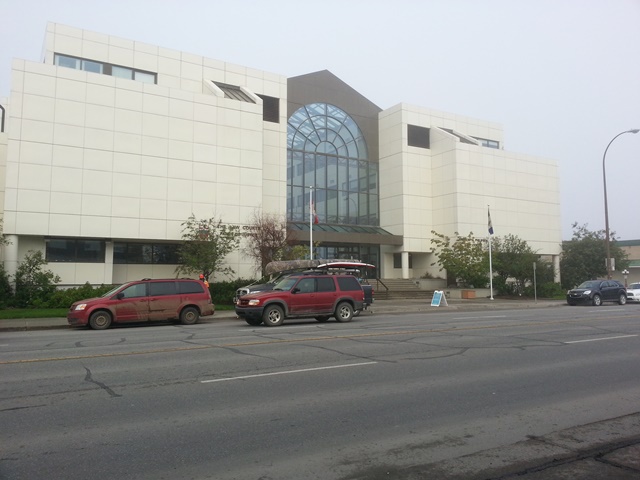 Photo: Tim Kucharuk/CKRW file.
Alfred Chief Junior had earlier pleaded guilty to manslaughter in the death of 87-year-old Olson Wolftail in December 2016, and was sentenced Friday morning.
A Watson Lake man will serve a further two years behind bars after being sentenced on a manslaughter charge in Yukon Territorial Court Friday morning.
33-year-old Alfred Chief Junior received a total of four years and seven and a half months in the beating death of 87-year-old Olson Wolftail in December of 2016 after a night of drinking.
He has already spent two years and seven and a half months in custody.
Chief Junior also received three years probation in which he'll also have to complete 120 hours of community service.
He was also handed a 10 year firearms ban.
Judge Michael Cozens noted the impact the death has had on Wolftail's family acknowledging they have been devastated, as Wolftail was like a grandfather figure to Chief Junior.
Cozens went into detail Chief Junior's background of a tough upbringing which was fuel by trauma from his parents being in residential school, early sexual and substance abuse, and the death of his children's mother.
Cozens told Chief Junior he owes it to Wolftail's family to have a positive life and raise his children, as well as to abstain from alcohol for the rest of his life.
After sentencing, Chief Junior hugged his father and children before being led away.