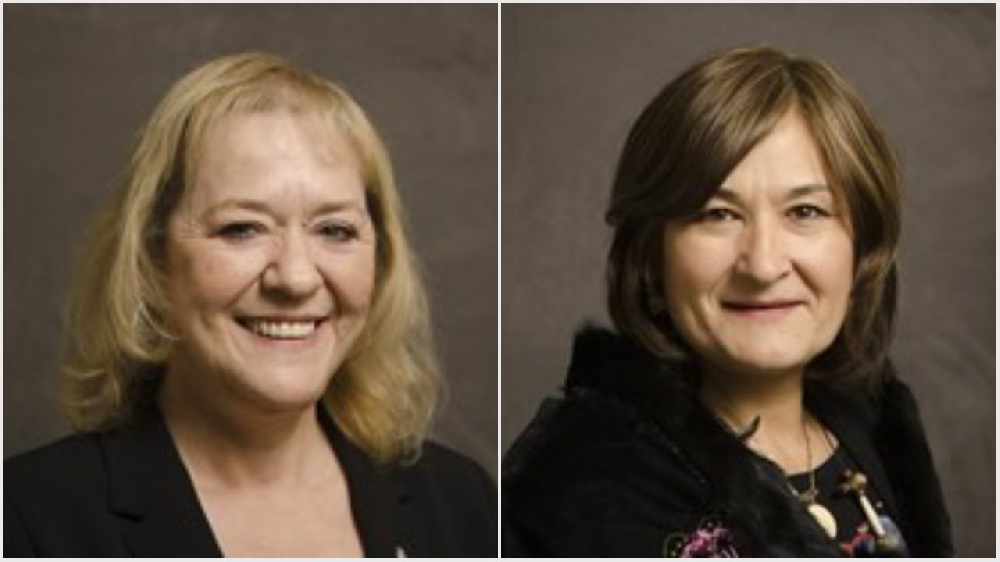 MLA Patti McLeod (left) and Minister Pauline Frost. Photos: Yukon Legislative Assembly.
Watson Lake's MLA is pushing the issue in the legislature, while the minister says she will work on it. Meantime, the daycare's board is set to have an emergency meeting.
The Watson Lake Daycare is now closed, and the Society that runs the daycare is meeting on Sunday to determine what's next.
Society President Tanis Secerbegovic says the daycare has had difficulty finding, training, and retaining staff, and a couple have moved on recently.
The matter was brought to the attention of the legislature Thursday by Watson Lake MLA Patti McLeod, who wondered what the government is going to do to help.
"This is Watson Lake's only daycare. This means 11 families in Watson Lake will be urgently seeking child care." McLeod told the house.
"Will the minister work with the daycare board of directors to make sure they don't have to shut down, and also work to establish a long-term solution?"
Health and Social Services Minister Pauline Frost told the house, she will work with the daycare to come up with solutions, noting there's expanded funding for daycare operating grants, and more federal dollars on the way.
Frost notes $3.9 million dollars has been budgeted for daycare operating grants this year, with $2.15 million already delivered.
"If the Watson Lake daycare is in need of resources to continue their childcare services, then certainly we would be looking at that as an opportunity to bridge that gap." Frost said.
Secerbegovic says it's not really the operations that are the issue, but a lack of funding and assets to train and properly pay staff.