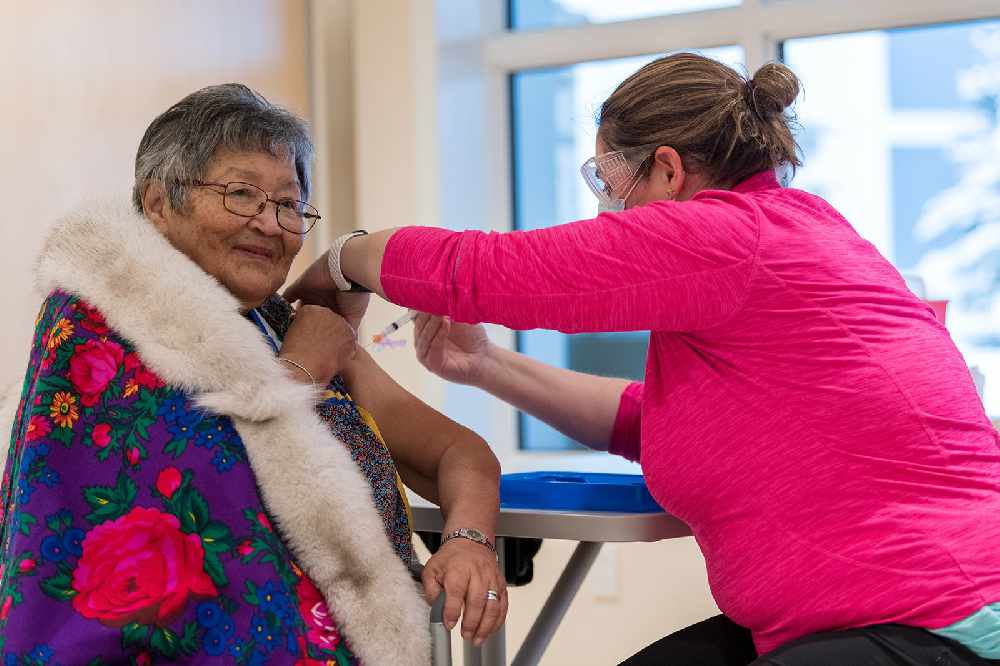 Yukon received its first shipment of vaccine on December 28, 2020. Photo by the Yukon Government.
The territory's planned rollout of vaccines has gotten underway.
The territory's first doses of the Moderna COVID-19 vaccine have officially been administered.
On Monday, 84 years old Agnes Mills was announced to be one of the first to receive the vaccine.
She says she feels privileged to be one of the first to receive the vaccine in the territory.
"I wouldn't take it if I didn't think it wasn't going to help, because I've gone through a lot of things in my life and i just want to live longer for my grandchildren."
Along with Mills, 103-year-old Mary Merchant was another early recipient of the vaccine.
Both are residents of Whistle Bend Place in Whitehorse.
Neither said they felt any adverse side-effects from receiving the vaccine.
The third vaccine went to Jun Carpina, a domestic aide who works in the home.
Yukon Health Officials have a goal of having 75% of the territory's adult population vaccinated by the end of March.
Long term care residents and staff are the first group of Yukoners who will receive the vaccine.