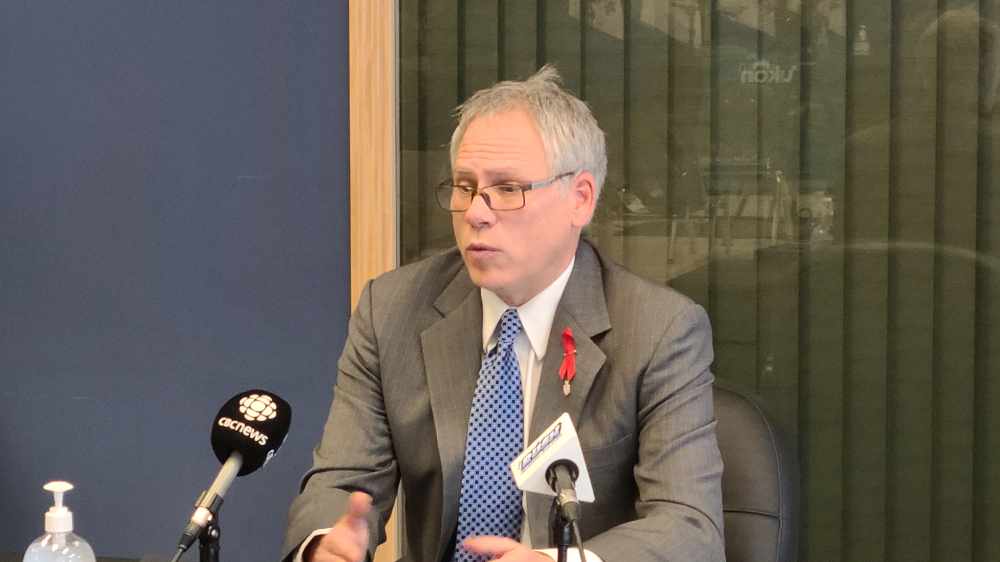 Community Services Minister John Streicker has been on the forefront of the Yukon Government's CEMA response since the pandemic began in 2020. Photo by John Kennedy / CKRW
The Yukon Government has confirmed the two travellers have been charged under CEMA.
Two Non-Yukon Residents have been charged after breaking COVID-19 isolation rules and travelling to Beaver Creek for vaccination.
The Yukon Government has confirmed that they were made aware of the incident late Thursday evening.
The Yukon Government's Community Services Minister John Streicker says the duo attempted to lie about why they were there to get a dose of the Moderna Vaccine at a Mobile Health Clinic in Beaver Creek.
"They went there and they convinced people that they were working there in the community, but people were concerned whether that was correct or not so they alerted out CEMA enforcement team."
Streicker says he's incredibly angry at the situation but he's happy that residents stepped up to call out the individuals and alerted the RCMP.
"I'd like to thank the teams and citizens of Beaver Creek, they did the right thing. They saw someone they were concerned about, they let us know and our CEMA team followed up. Everything happened right."
He says while he can't discuss the identity or origins of the travellers, he confirms that they did fill out a self-isolation declaration form but didn't comply with the rules afterward.
Streicker says they've both been charged with two counts each failure to self-isolate, and failure to follow a declaration.