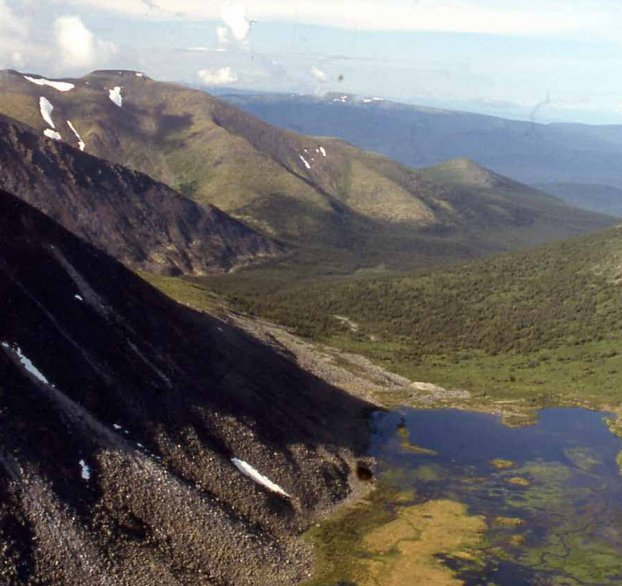 Some of the landscape found within the Ddhaw Gro Habitat Protection Area. (Ddhaw Ghro Habitat Protection Area Management Plan)
More than 1,600 square kilometres of land will be protected as part of the Ddhaw Ghro Habitat Protection Area
Two Yukon First Nations and the territorial government have signed a management plan to protect the Ddhaw Ghro Habitat Protection Area.
The First Nation of Na-cho Na-cho Nyäk Dun and Selkirk First Nation say the 1,600 square kilometre area will now be managed under the Wildlife Act and protected for present and future generations.
In a release, Na-cho Nyäk Dun Chief Simon Mervyn says this agreement honours the intent of their contributions and we look forward to enjoying the land and pristine values of our beautiful country for many years to come.
Minister of Environment Pauline Frost says by working together with First Nations, we were able to develop and agree upon a management plan that will now shape this area today and in the years to come.
The plan recommends continued cultural use, fish and wildlife conservation uses, and bans commercial activity and off road vehicles in the area.