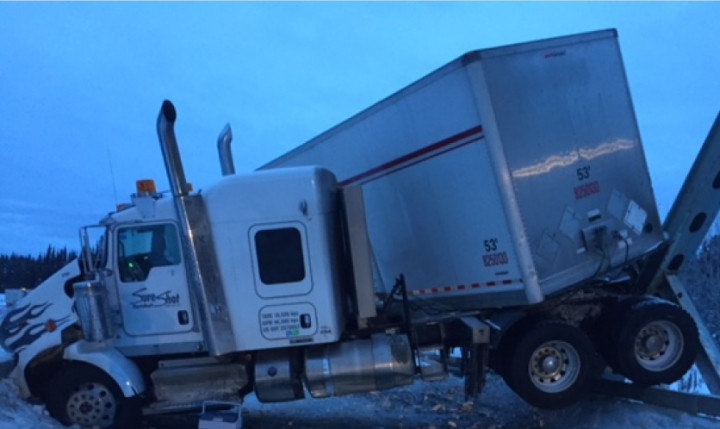 A jack-knifed tractor trailer at the Big Creek River Bridge. (Yukon RCMP)
Yukon RCMP say there were no injuries following a crash at the Big Creek River Bridge near Watson Lake.
The department of Highways and Public Works is inspecting the Big Creek River Bridge near Watson Lake after an accident late Monday.
Watson Lake RCMP and the fire department responded to the crash around 4:15 after a tractor trailer collided with the bridge and jack-knifed across the highway.
The highway was closed for about five hours in both directions as crews worked to clear the wreckage, and later reopened to single lane traffic around 10:30 PM.
Engineering teams say traffic on the bridge will remain single lane only, and max speeds can not exceed 20 kilometres an hour until an assessment is complete.
Drivers are encouraged to check Yukon 511 for the latest information.