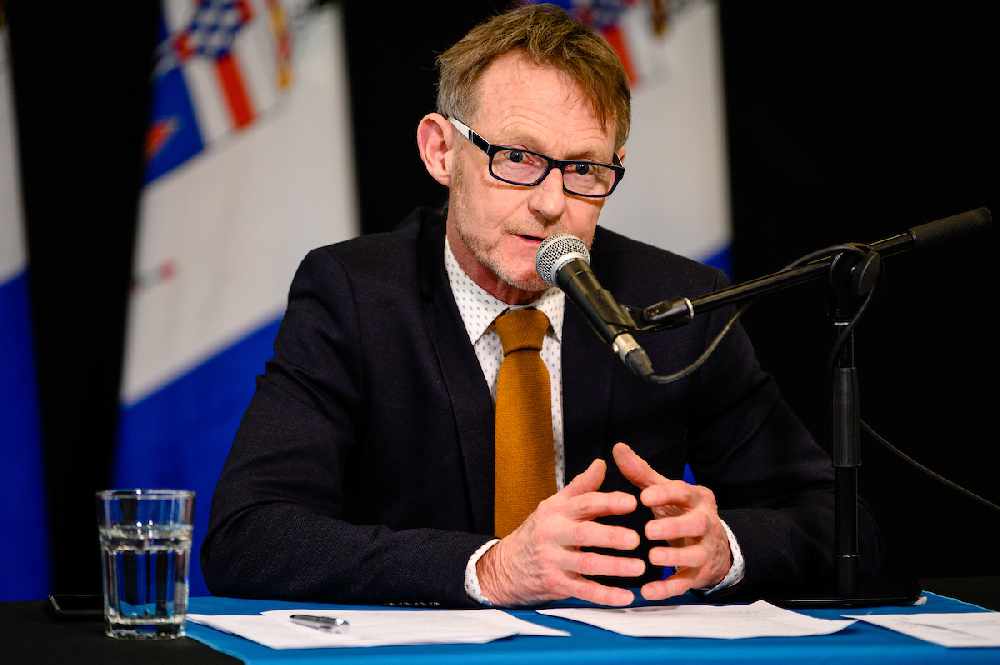 Yukon Chief Medical Officer of Health Dr. Brendan Hanley announces new COVID-19 cases in the territory. Photo: Alistair Maitland Photography.
Yukon's total case count is now at 69.
Yukon health officials have confirmed a total of nine new cases of COVID-19 since January 1st, with an additional probable case that was positive on a rapid test. These cases are part of two separate clusters, and all have connections to travel outside the territory.
Yukon's chief medical officer of health Dr. Brendan Hanley says because a number of indoor and outdoor gatherings were held over the holidays, 48 people are currently self-isolating as a result of contact tracing, and a number of them are awaiting test results.
"Many test results have already come in negative, and we are awaiting more. The point of this was to allow us to identify any transmission of COVID-19 at these events, and to prevent any onward transmission."
Yukon's vaccine rollout began this week. Health and Social Services Minister Pauline Frost says she expects that 500 people will have been vaccinated by the end of this week. The schedule for vaccine distribution in the territory has also been released to the public.
Frost says she is pleased with the progress of the territory's vaccine plan.
"We are optimistic. Things are going well so far. In the coming months, all adult Yukoners will have the opportunity to receive immunizations, and bring us one step closer to ending the pandemic."
Doses of the Moderna vaccine are currently being administered to long-term care home residents and staff, as they are the top priority group for vaccines.
Frost says the territory is fortunate that COVID-19 hasn't taken hold of Yukon's most vulnerable population.
"We have had no illnesses in our homes, either amongst residents or staff. By beginning immunizing our most vulnerable seniors, we can keep it out."
Yukon's rural communities are expected to start seeing vaccines by the middle of next week.
The Whitehorse vaccine clinic will open on January 18th for seniors and high-risk populations. February 10th is the expected date when the general adult population can begin receiving vaccines, provided the territory receives enough doses from the federal government.