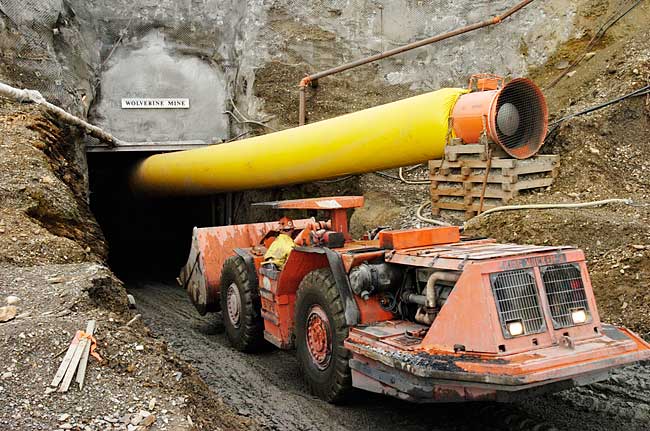 The Yukon government is looking to ensure the Wolverine mine is properly taken care of while outstanding issues are sorted. Photo: Yukon Zinc.
The Government of Yukon has filed a petition with the Supreme Court of Yukon over the matter.
The Yukon Government has filed a petition with the Supreme Court of Yukon seeking the appointment of a receiver for Yukon Zinc Corporation.
Several outstanding issues with the Wolverine mine's owner has prompted the petition, and Energy Mines and Resources Minister Ranj Pillai says this wasn't the first choice.
"We feel that we've basically done everything that we can, this is really the last avenue. We're really focused on obtaining outstanding security and making sure the actual property is in compliance."
Pillai says the government would work with the Receiver, who would look at options for Yukon Zinc in order for them to fall within compliance and security owed.
He says YG is looking to get the issues with the mine finally taken care of.
"Most Yukoners know this is a long, outstanding, situation that goes back many years. We're just focusing on the site and it's stability and making sure that any liabilities are secured."
He says a third party company would be appointed assuming the court approves the appointment.
The petition is scheduled to be heard by the Supreme Court of Yukon on August 1st.