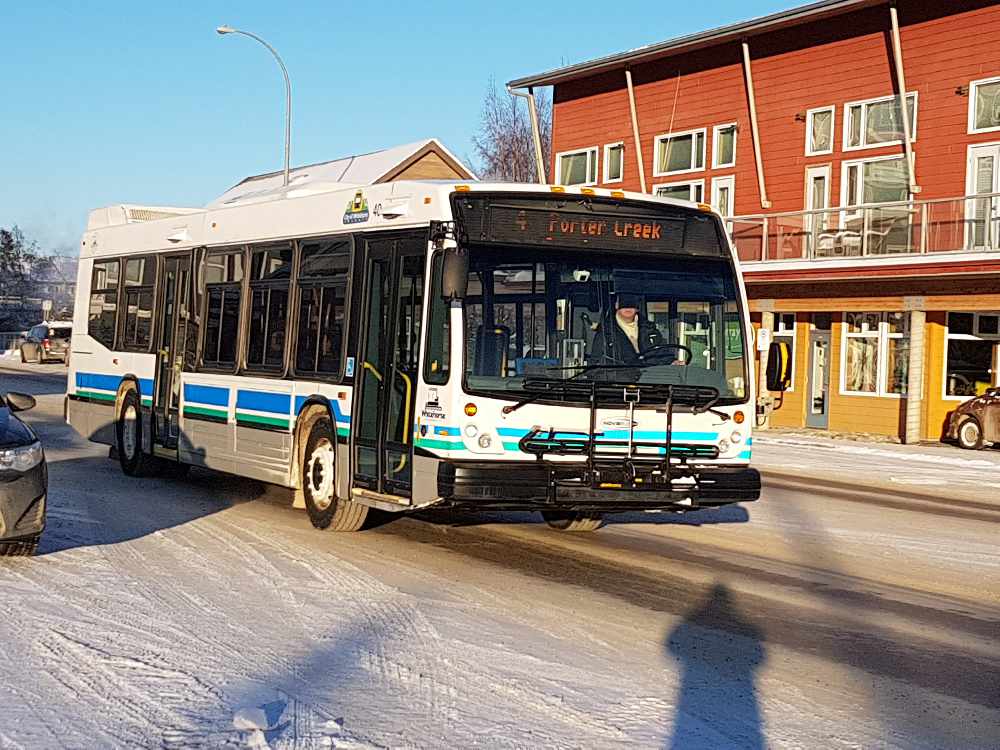 A city of Whitehorse transit bus (Tim Kucharuk/CKRW)
The city of Whitehorse is studying the impacts of bus lanes on Lewes Boulevard as part of a two-week long pilot project.
As the city of Whitehorse develops a Transit Master Plan, a pilot project will be highly visible in Riverdale next week.
Starting Monday morning and running through Friday, a designated lane for transit buses will be marked with pylons along Lewes Boulevard with the city studying the results as part of the plan's recommendations.
Transit Manager Cheri Malo says city buses are delayed up to 17 minutes during the morning commute and the designated lane hopes to make air quality better, and help commuters reach their stops safer and faster.
The lane will start at Grey Mountain Elementary and run until the Hospital Road intersection.
The pilot project will involve on-site observers and cameras, with a public online feedback survey available after the project's conclusion.