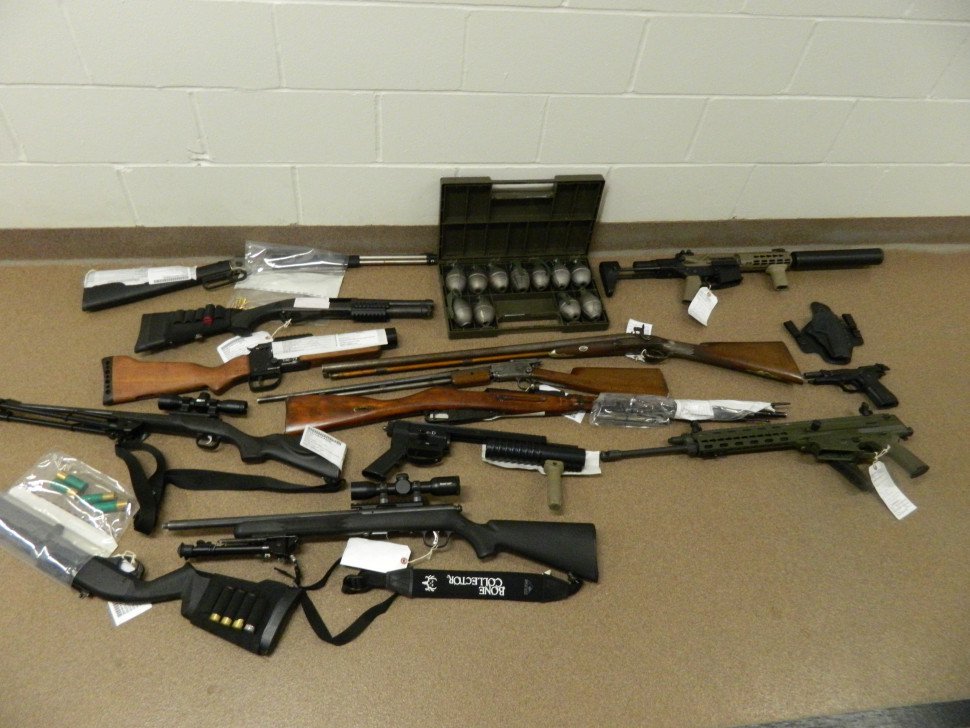 The guns and drugs seized last week near Tagish. Photo: Yukon RCMP.
A 29-year-old man is now charged with 19 related offenses after last week's bust.
Yukon RCMP say a 29-year-old Tagish-area man faces drug and firearms-related charges after a search.
Police say they were conducting an investigation by Jakes Corner last Tuesday when they heard gunshots.
RCMP went to a nearby residence and questioned three people on the property. A man was arrested for breaking court-imposed conditions.
A further search warrant conducted the next day found 20 long guns, one handgun, one cross-bow, 117 grams of cocaine, cash, gun parts, and ammunition.
Police say four of the firearms were prohibited, including a semi-automatic style rifle which appeared to be modified to fully automatic.
The man faces a total of 19 charges in connection with the search. After a court appearance he was released on conditions.
Mounties say the investigation is in the early stages and is continues.