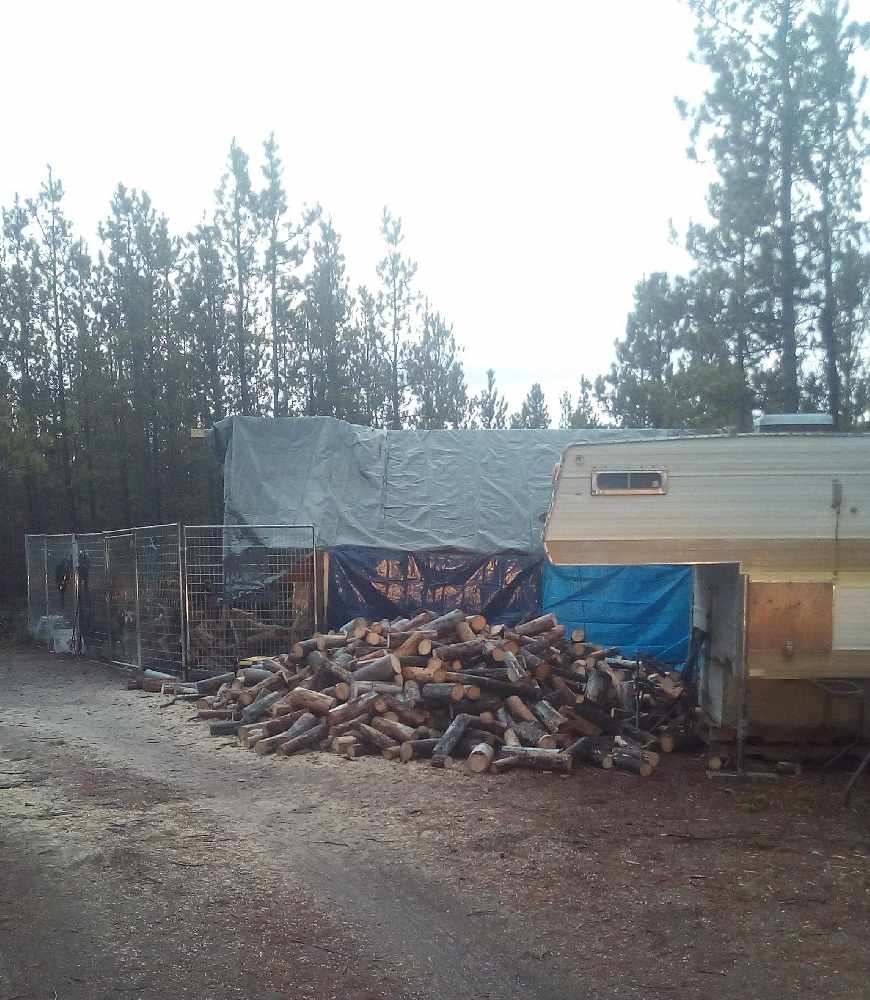 Shelly Cuthbert's camp near Tarfu Lake. Photo: Shelly Cuthbert.
Energy, Mines and Resources wants Shelly Cuthbert to leave her camp near Tarfu Lake containing over 50 dogs; Cuthbert says the temporary stay is lawful and plans to fight the order.
The Yukon government's Energy, Mines and Resources department is filing a petition in Yukon Supreme Court to remove a former Tagish-area dog kennel owner from land near Tarfu Lake.
Shelly Cuthbert is alleged to have moved her Any Domesticated Animal Rescue and Boarding Kennel operations to Territorial land southeast of the lake, restricting public access with over 50 barking dogs affecting neighbours one kilometre away.
The petition filed Tuesday alleges Cuthbert is unlawfully occupying the land, using it for her business, and interfering with the public enjoyment of the area.
The court document says Cuthbert plans to live in a heated wall tent over the winter, and have tents for storage to go along with dog enclosures, wire fences and tarps.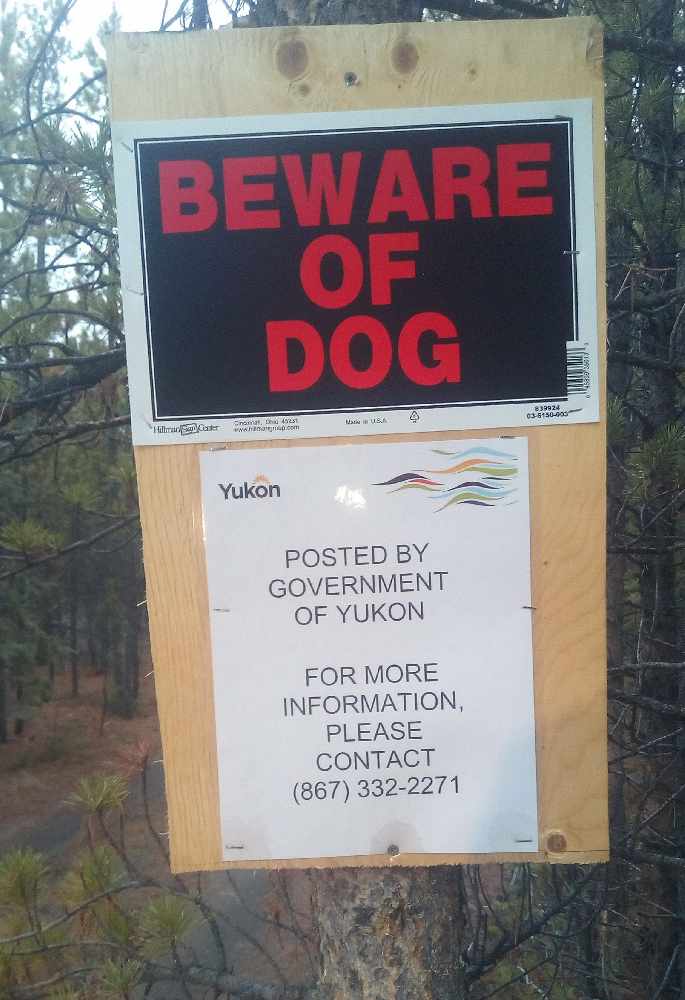 Energy, Mines and Resources says in the filing, they have delivered several letters to Cuthbert, but she has refused to leave.
Cuthbert lost a court battle with neighbours this spring, resulting in an order to limit the number of dogs to two from 60.
Meantime, Cuthbert says she wants to seek a peaceful resolution to this week's court filing.
She tells the RUSH this is a temporary measure until she can find a permanent home, noting under the law she can camp up to 400 days on public land.
"I even said in my letter to the government, I said 'wouldn't it be more appropriate to find a solution with the resources that you guys have instead of taking me to court in a confrontational approach?' They didn't listen. So here we go again." Cuthbert said.
"Another confrontation situation instead of anybody sitting down with me and actually talking to me like a human being, and saying 'what are some solutions here?'"
Cuthbert says she is working with the Carcross/Tagish First Nation to find land that will not infringe on First Nations hunting, noting it would take years to go through the Territorial process.
She says claims by neighbours they can hear her dogs barking are unfounded, as she has done a test with someone standing one kilometre away, who could not hear the dogs.
Cuthbert says her setup includes tents with fencing so the dogs can not run at large, and the location is secure and away from the public.
A case management conference is set for November 6th.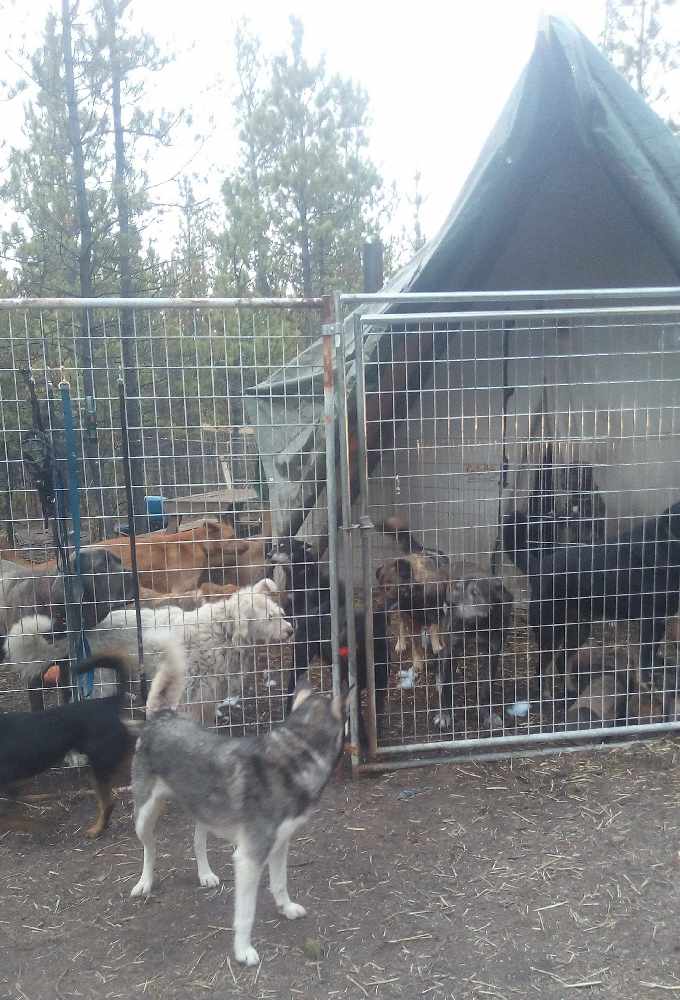 (Inset: a sign leading to Cuthbert's property. Some of her dogs in their shelter. Photos: Shelly Cuthbert.)