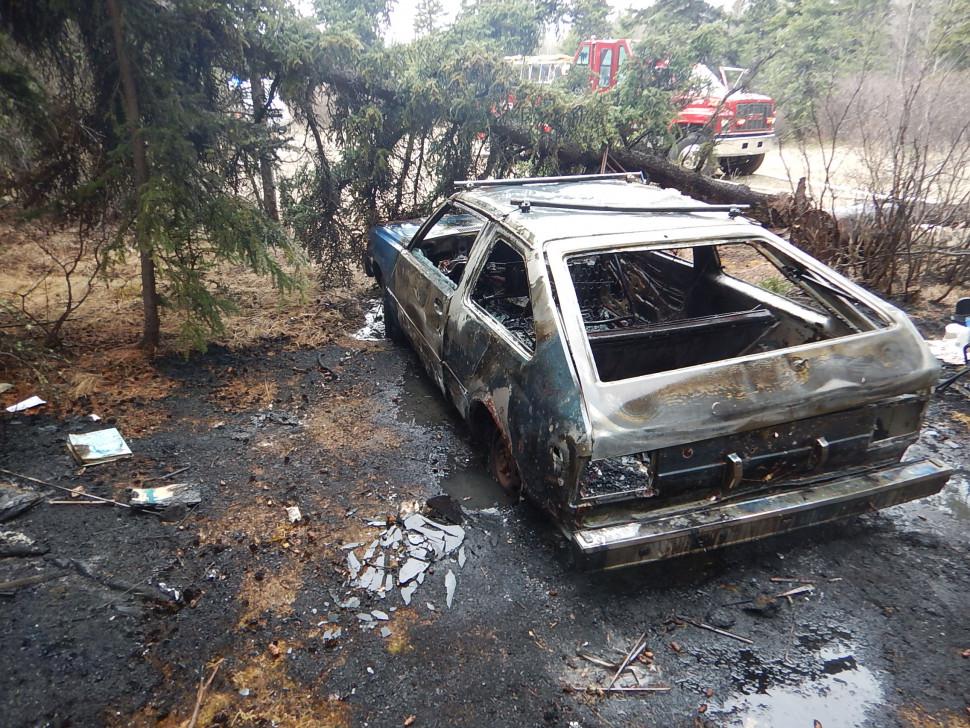 An old car was destroyed by flames near Carcross Sunday night. Police suspect the fire was set on purpose. Photo: Yukon RCMP.
RCMP are asking for your help after an old car and abandoned wood structure were set ablaze.
Police in Carcross are investigating two cases of suspected arson.
RCMP say about 6:30 p.m. Sunday, they got a call about a fire at an abandoned wood structure, and old vehicle near the White Pass grounds in Carcross.
Police say Fire Departments from Carcross, and Mount Lorne responded, along with Carcross EMS.
Both the car and cabin were destroyed.
Officials say an investigation has revealed the fires were deliberately set.
Police add nobody was injured.
RCMP are asking if you have any information, you can call the Carcross detachment or Crime Stoppers at 1 800 222-8477.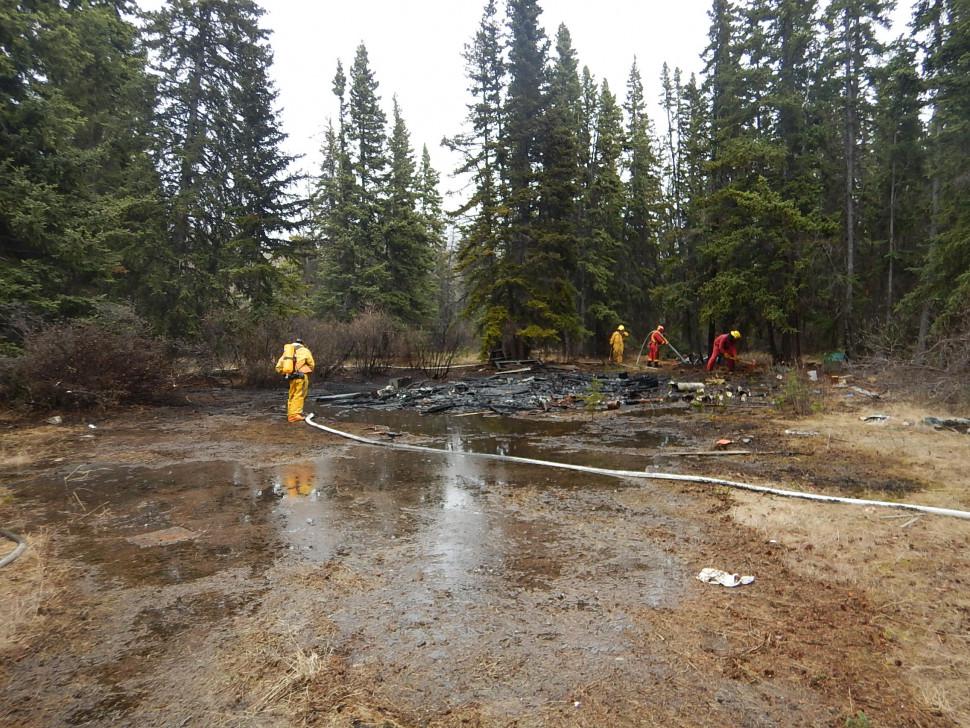 (Another fire destroyed an old wood structure. Photo: Yukon RCMP.)