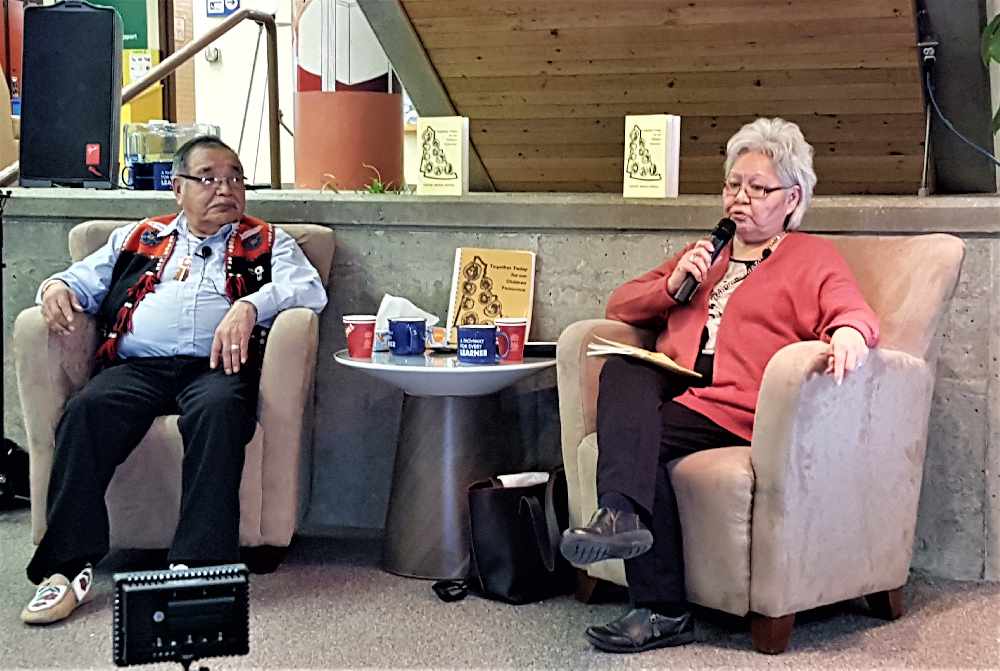 Johnston, (left) and Gingell at Tuesday's noon hour talk. Photo: Tim Kucharuk/CKRW.
The Yukon government, is teaming up with Yukon College to host a number of speakers who will address self-government and land claims.
The first of a series of discussions put on by the Yukon government, and Yukon College on the territory's unique approach to self-government and land claims put the focus on the beginning of the process.
The College hosted Judy Gingell, and Sam Johnston, who went to Ottawa in February of 1973 as part of the delegation delivering the Together Today for Our Children Tomorrow document signalling the start of the land-claims process.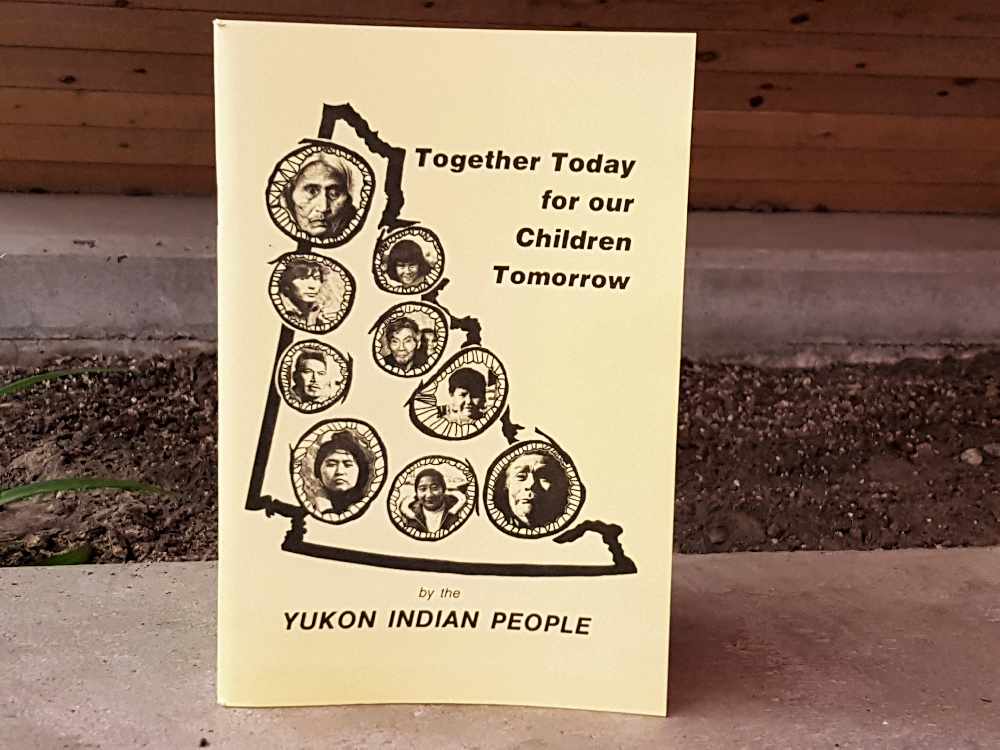 Gingell told about 80 people gathered at Yukon College, the delegation was looking at the future of First Nations children, as they did nOt want the new generation to go through what they had to.
Gingell says some members of the delegation had not been outside the territory before, and many bought new suits for the occasion, as she remembers doing some tailoring before heading to Parliament.
Johnston says the delegation to Ottawa had solid leadership in Elijah Smith, and from the outset, First Nations wanted to be partners in determining their future.
Gingell says carrying out the document is an everyday struggle, but it's all about building relationships.
The government and college say the next speakers will be announced shortly.