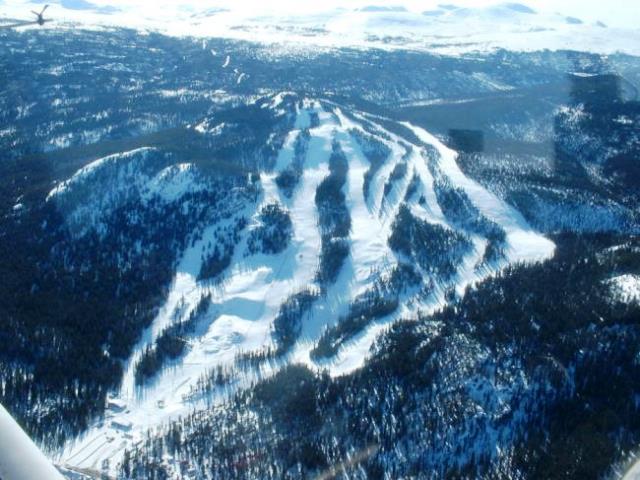 Mount Sima is already busy with ski and snowboard teams training for the upcoming season. Photo: Mt. Sima/CKRW file.
The hill is once again hosting teams from across the country for preseason training, and Yukon snow lovers will not have to wait much longer to get their fix.
The ski season is already underway at Mount Sima in Whitehorse.
The hill has been hosting snowboard and freestyle teams from across the country for the past week who are getting an early jump on the season.
General Manager Janet Hink says the 180 athletes are enjoying some good early season conditions.
"The temperatures were favourable in October and November, except for a little warm spell at the end of October." Hink said.
"Conditions have been pretty good. We have our big air (jumps) ready, which has never been ready this early."
Hink says hill passes are numbering in the 950 range again, and operations are in good financial shape.
"Preseason is defiantly a helpful revenue stream. It helps to cover the costs of snow making that helps our season, as (the snow) lasts until April if we do get warm spells in January, or February."
"The season's passes are certainly strong, and our ski school is growing."
The Yukon Freestyle Association will be hosting their Canada Cup Slopestyle and Big Air competition this weekend, with 80 athletes taking part.
Hink says the hill will be open to the public December 1st, however, they may open this weekend if they can.