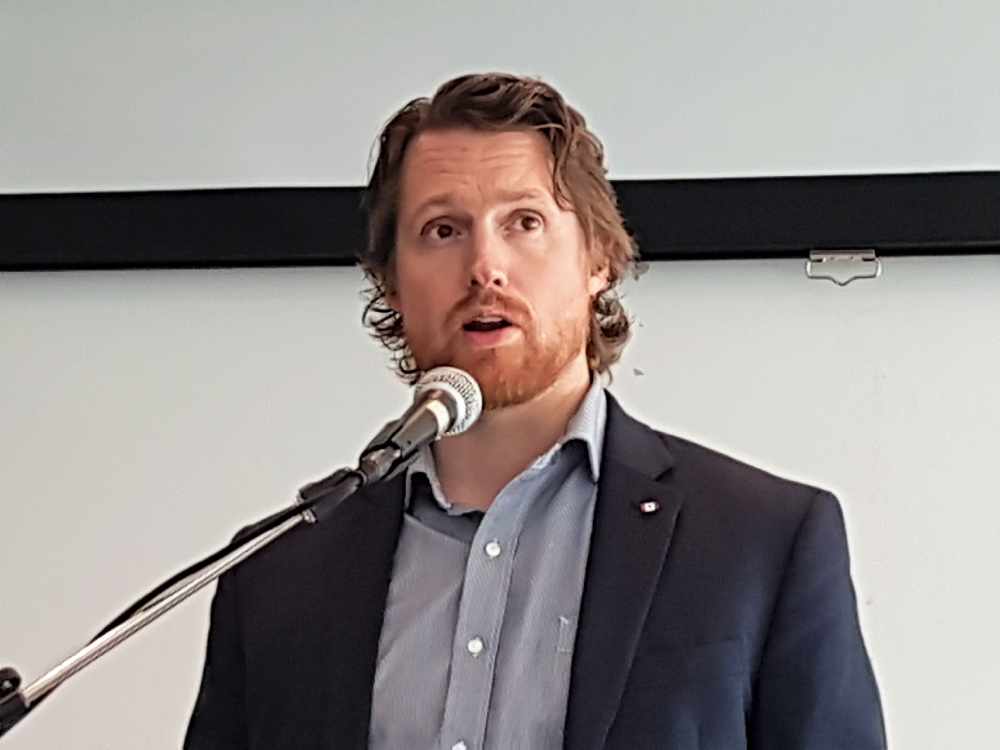 Jonas Smith at his announcement on September 6th. Photo: Tim Kucharuk/CKRW.
Jonas Smith has been acclaimed as the Conservative candidate in the next federal election.
Jonas Smith is being confirmed as the Conservative candidate in Yukon for next year's federal election.
Smith was acclaimed as the candidate, as nobody else stepped forward during the 14 day nomination period which wrapped up Friday afternoon.
The former advisor in Premier Darrell Pasloski's government says Yukoners have a number of issues on the table in the next election.
"Right now, I know the carbon tax is going to feature pretty prominently. I think firearms rights is going to play another key role as it has in the last two elections up here." Smith said.
"On the broader scale, Yukoners are probably going to be interested in other issues affecting other Canadians (such as) investor confidence in the Canadian economy, and immigration."
Smith says campaigning is already underway.
"I'm out there trying to connect with as many people as possible." Smith said.
"Sell memberships. Raise some money. Talk to them and find out what's important to them, and what they want out of their federal government."
The current Executive Director of the Klondike Placer Miners Association has also done some work at the national level for the Conservatives over the past year.