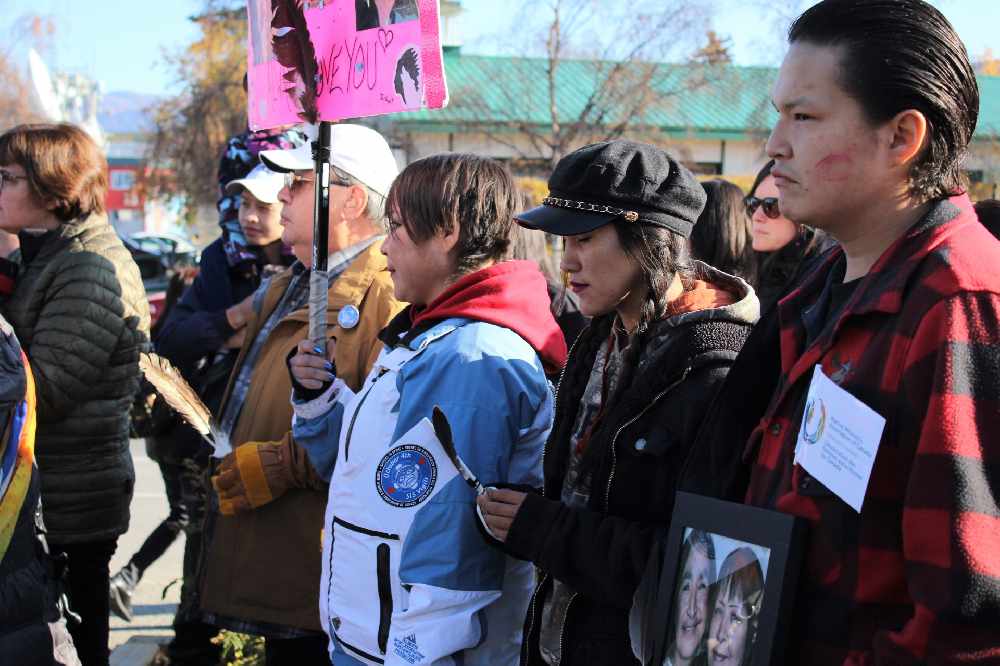 The Sisters in Spirit Initiative is a way for some to heal, while raising awareness and educating many about the injustices faced by First Nations women in Canada. By John Kennedy / CKRW
Yukoners came together to honour missing and murdered indigenous women and girls, an annual tradition across the country.
Annual walks to commemorate the Sisters in Spirit initiative are going across the country on Friday, including Whitehorse.
Yukoners gathered at noon in front of the R-C-M-P detachment on Fourth Avenue, then walked down Main Street stopping at the healing totem pole.
KDFN Councillor Sean Smith says the walk is a way to heal for those affected.
"Just gathering together and marching, keeping it really sacred, I think, is really important. When this stuff gets into politics, it has a skewed vision."
Smith was marching to support his family and says there are a number of things that connect people in this world.
"Continually, we're working on educating people on the history, the recent history of First Nations and why things are the way they are. We're continually looking for things we can do to stop the violence towards women."
The walk also saw the release of feathers into the Yukon River to remember loved ones who had been lost and ended up at the sacred fire pit behind the Kwanlin Dun Cultural Centre.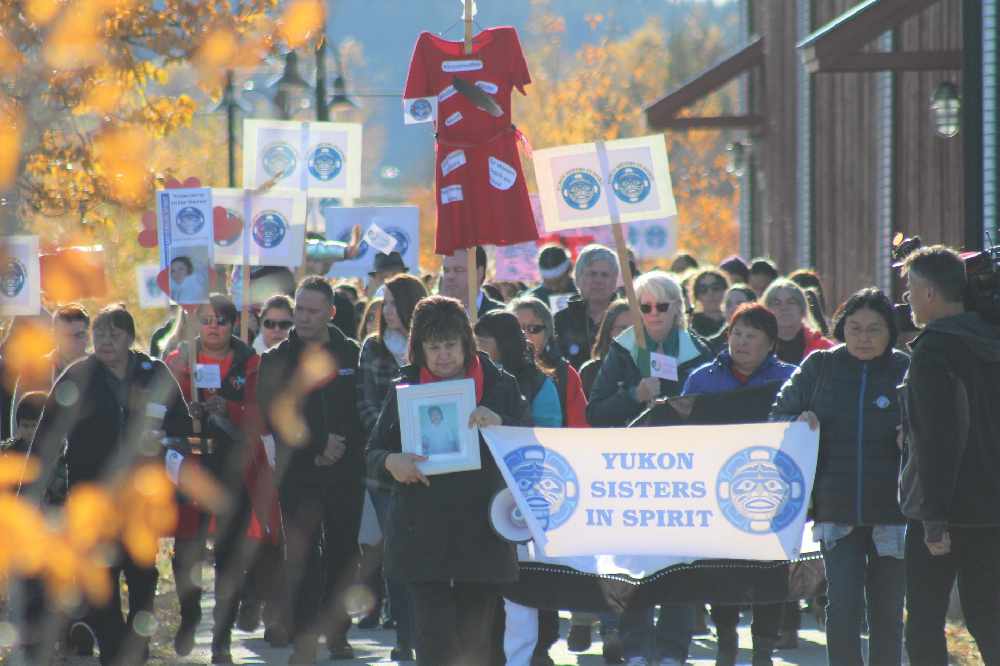 PHOTO: The walk passed the healing totem in downtown Whitehorse, and proceeded to the KDCC. by John Kennedy / CKRW