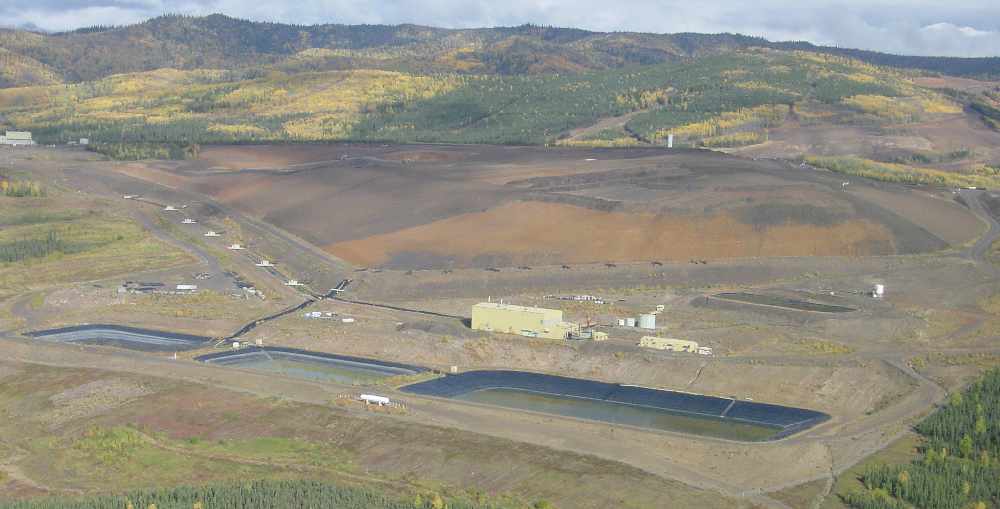 The Brewery Creek mine east of Dawson City. Photo: Golden Predator.
Golden Predator hopes to begin production at the Brewery Creek gold mine east of Dawson City within two years.
A Yukon mining company says it's taken a big step forward to get a mine that's been closed since 2002 back open.
Golden Predator has given notice to the Yukon Government it intends to move the Brewery Creek gold mine 55 kilometres east of Dawson City to the production phase.
CEO Janet Lee-Sheriff expects the mine to re-open in about two years, and says in the meantime there are three drilling rigs operating, and a camp to open up.
"There is some work on-site to do some of the clearing on the heap (leach) and road improvements," Lee-Sheriff said. "Just recently, the Yukon Government finished rebuilding a bridge on the access road to Brewery Creek."
Lee-Sheriff says there are about 25 employees on-site, with another 10 positions to fill right away. She said with equipment still in place from the previous operators, it makes reopening the mine that much easier.
"We're pretty excited about everything," she added. "It's been a long time coming. Very excited about what this can do for the community, the First Nation and for Yukon."
Brewery Creek already has a valid Quartz Mining License, Water License, along with a Socio-Economic Accord and Council Resolution with Tr'ondek Hwech'in supporting the resumption of mineral production.
Golden Predator began work on the property in 2009. The mine was operated by Viceroy Minerals from 1996 to 2002 before going into temporary closure due to low commodity prices.
(Map: Golden Predator)