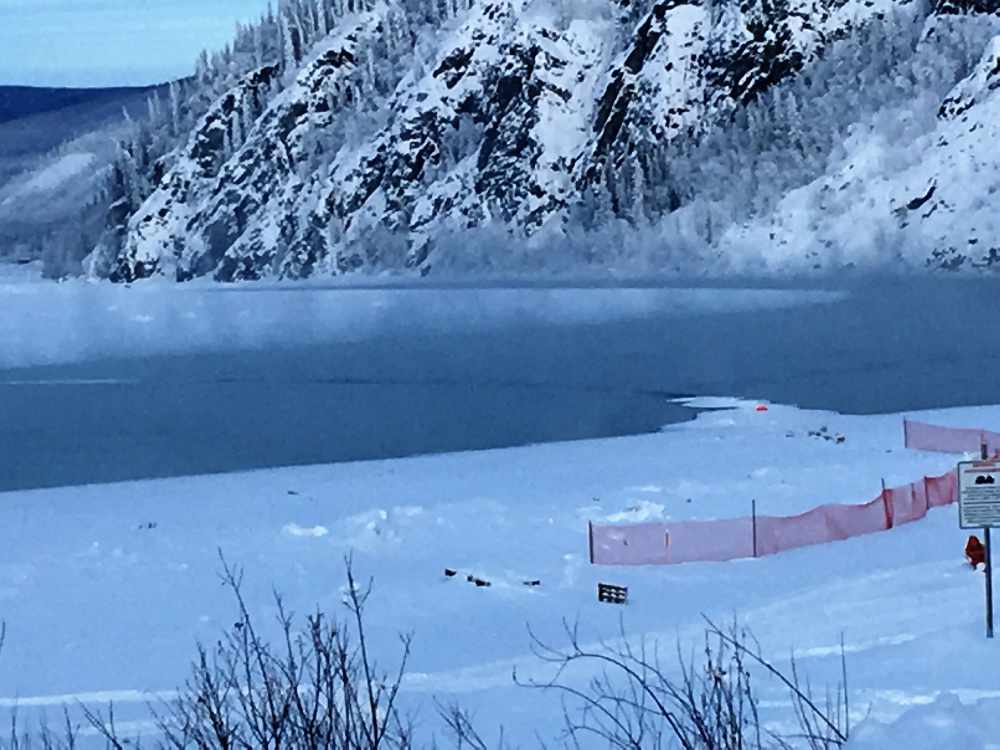 The ice boom on the Yukon River at Dawson City on Boxing Day. Work on the bridge has been halted after a snow groomer fell through the ice. Photo: Dawn Kisoun
A snowcat doing work on the bridge fell through the ice on Tuesday putting a halt to construction.
No one was injured and construction has been halted on the Dawson City ice bridge after a snowcat fell through.
Yukon Highways and Public Works tells the RUSH, during an attempt at clearing the snow off the newly formed bridge on Tuesday, the ice failed to support the weight of the machine which crashed through and sunk to the bottom of the Yukon River.
The operator escaped unharmed.
Transportation Engineering Branch Director Paul Murchison says safety was the top priority when preparing to clear the snow, and still, the bridge failed.
"They did test ice thickness before the work and all indications were that the ice was safe based on the reporting that we had and the ice still failed," Murchison said.
"We would strongly caution and recommend against anyone using any crossing over the river."
The $200,000 project has been put on hold until an investigation is done by Occupational Health and Safety.