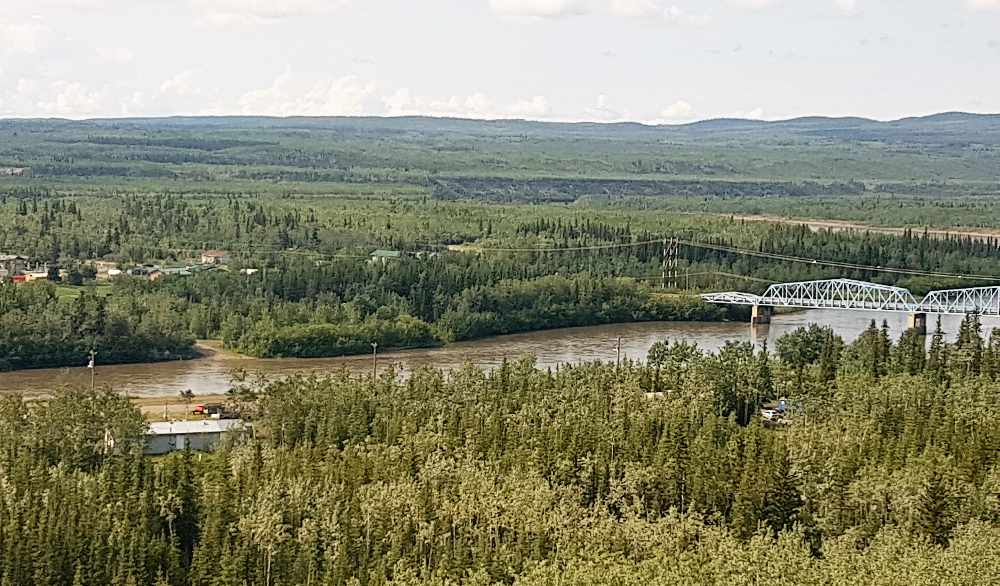 The community of Pelly Crossing. A sentence has been handed down in a manslaughter case from 2016. Photo: Tim Kucharuk/CKRW.
Tristan Joe gets four and a half years in the death of Raine Silas in November 2016.
A Pelly Crossing man is getting a four and a half year sentence after pleading guilty to manslaughter in the 2016 death of 18-year-old Raine Andrew Silas.
After time served, 32-year-old Tristan Joe will spend another 20 months behind bars at the Whitehorse Correctional Centre.
Territorial Court Judge Peter Chisholm also handed Joe three years of probation during the sentencing which was delivered in Pelly Crossing Tuesday.
An agreed statement of facts submitted to the court says Joe and Silas started arguing while drinking at a Pelly Crossing home November 3rd, 2016 with Joe striking Silas in the temple with a two-by-four.
The statement says Silas was originally taken to the Health Centre, then after treatment brought to his grandparent's house, but he later died in his sleep.
Joe was originally charged with second degree murder, but pleaded guilty to manslaughter in June.