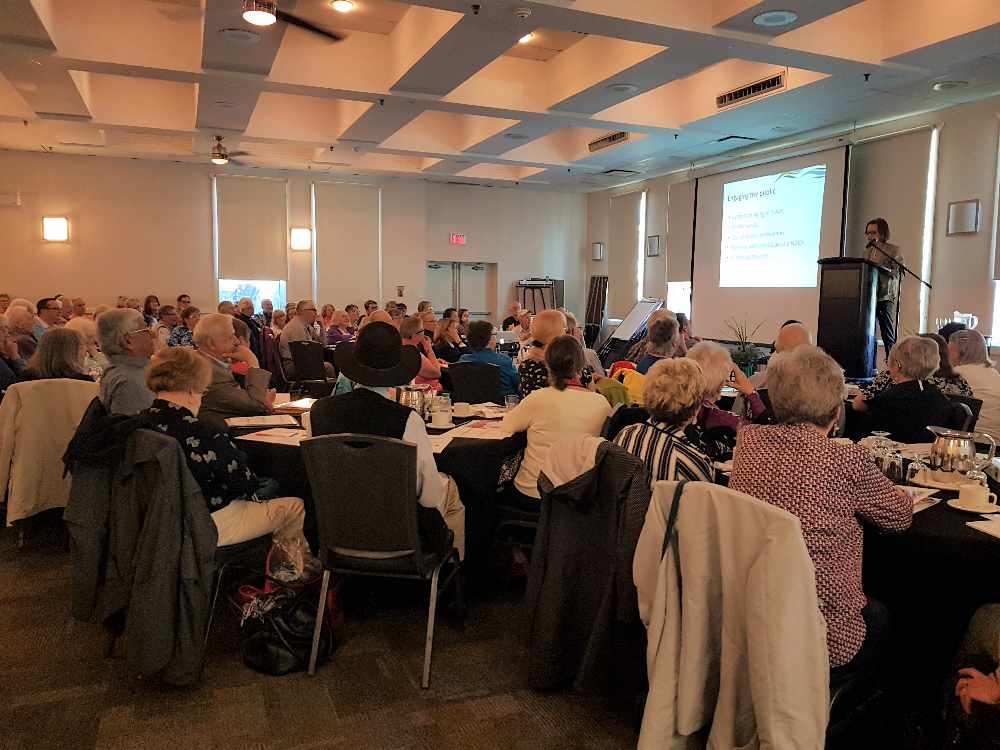 Dr. Keating addresses the Summit on Aging in Yukon Wednesday morning. Photo: Tim Kucharuk/CKRW
Finding the right fit for aging in place was one of the suggestions by an expert from the University of Alberta to over 200 people taking in the one day summit.
An expert on seniors issues, and aging in place is addressing a summit tackling the topic in Whitehorse.
Dr. Norah Keating from the University of Alberta addressed over 200 people Wednesday morning, talking about how places and people change over time, and how we should adapt.
"I talked about some places where everything had changed around people, and they became unfamiliar, or sometimes places that become too expensive to stay." Keating told reporters after her address.
"Places are changing. People are changing. We need to not just assume the place where you are is going to be good for the rest of your life."
She also discussed how aging in place is finding the right fit.
"I think Yukon is in a great position to do that." Keating said.
"You don't have huge numbers of people. People know one another. You've got a government that seems committed to making places the best possible places for people to grow old."
Keating notes however, challenges include services and distance between places.
The summit is one of a number of public engagements by the territorial government open until the end of the year to come up with a plan to address seniors issues over the next decade.
The summit was followed by the ever-popular Seniors Tea with Whitehorse City Council.