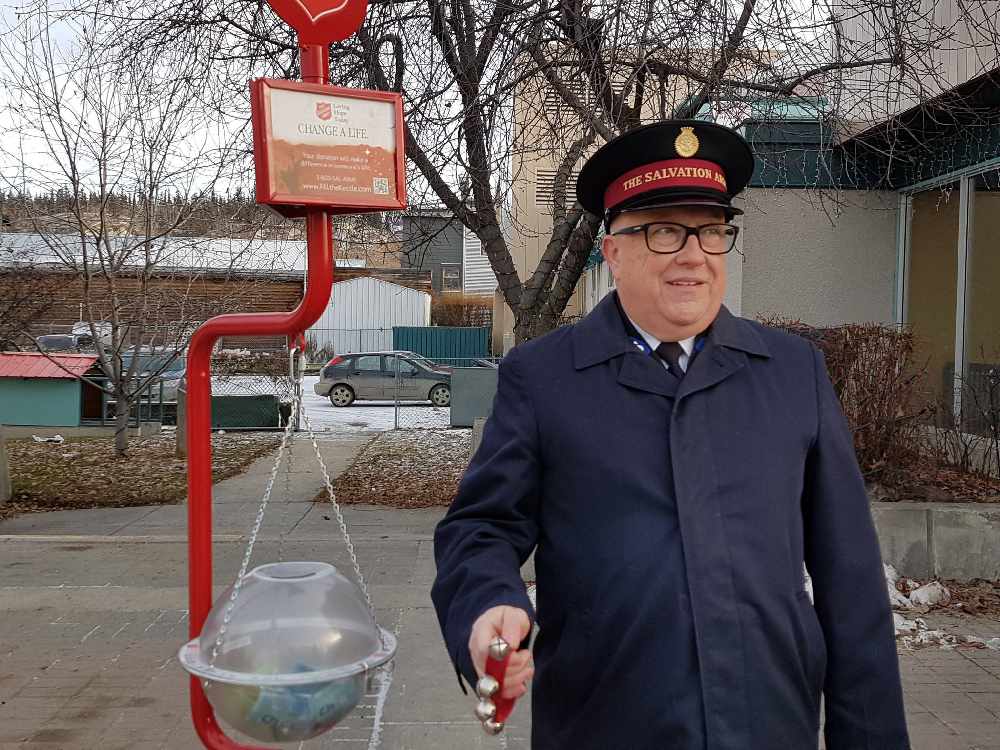 Ian McKenzie at the Kettle Campaign kickoff in November. Photo: Tim Kucharuk/CKRW file.
This year's Christmas Kettle Campaign had a late push, and raised almost $20,000 more than its $78,000 goal.
The final numbers are in from the Salvation Army Whitehorse Christmas Kettle Campaign.
Executive Director Ian McKenzie says the campaign smashed its goal of $78,000 by bringing in over $97,000.
"We (had media coverage) about issues we were having and being behind, (then) we had an individual come in and make a donation of the $6,000 that we were behind last year's campaign, so that certainly made a difference." he said.
The proceeds will go toward programming at the Salvation Army's new Centre of Hope in downtown Whitehorse.
"Brand new building, quite a bit larger, costs of operating a building like this go up." McKenzie said.
"Having some additional funds like this is really helpful."
McKenzie says the campaign also got a big push from volunteers tending to the kettles in the final week of the campaign, which meant more money could be raised.
He thanks Yukoners and all volunteers for the tremendous support.