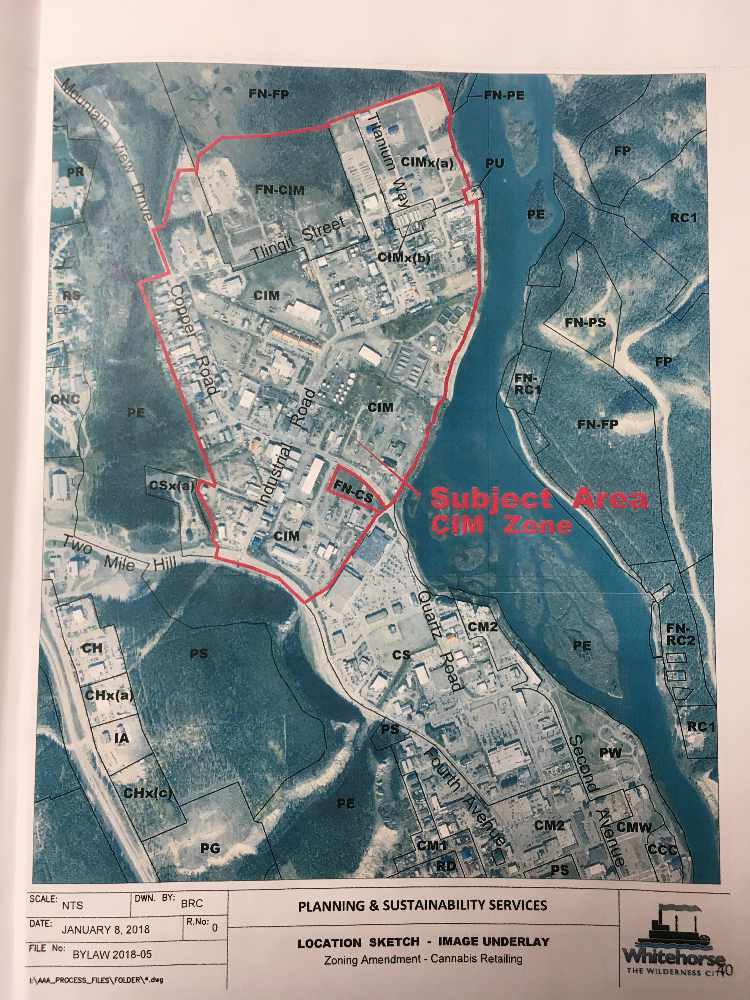 The Marwell neighborhood where marijuana will exclusively be sold in Whitehorse. (Oshea Jephson/CKRW)
The city of Whitehorse is considering a bylaw which would restrict a retail marijuana location to the industrial part of Whitehorse.
The city of Whitehorse is considering limiting retail sale locations for marijuana exclusively to the Marwell neighbourhood.
Administration made the case during Monday's city council meeting, saying the area is central within Whitehorse, contains large buildings with 10,000 sq/ft. of storage, and is close to the Yukon Liquor Corporation's office.
Manager of Planning and Sustainability Melodie Simard says the bylaw could be passed as early as February but the Yukon Government still needs to find a facility.
"Different governments are trying to get regulations all at the same time. Definitely it's not ideal. Ideally we would have had our bylaw earlier but the framework came out in November. There's about a month in their tendering process so while they're doing their tendering, the intention is that we continue with the bylaw process.
Development Services Director Mike Gau says these changes are just the start.
"The Business License bylaw, as we don't list this use as a current use in our bylaw as well as the Controlled Substance bylaw, I believe it's called, and that largely has to do with grow operations."
The bylaw comes before council next week.