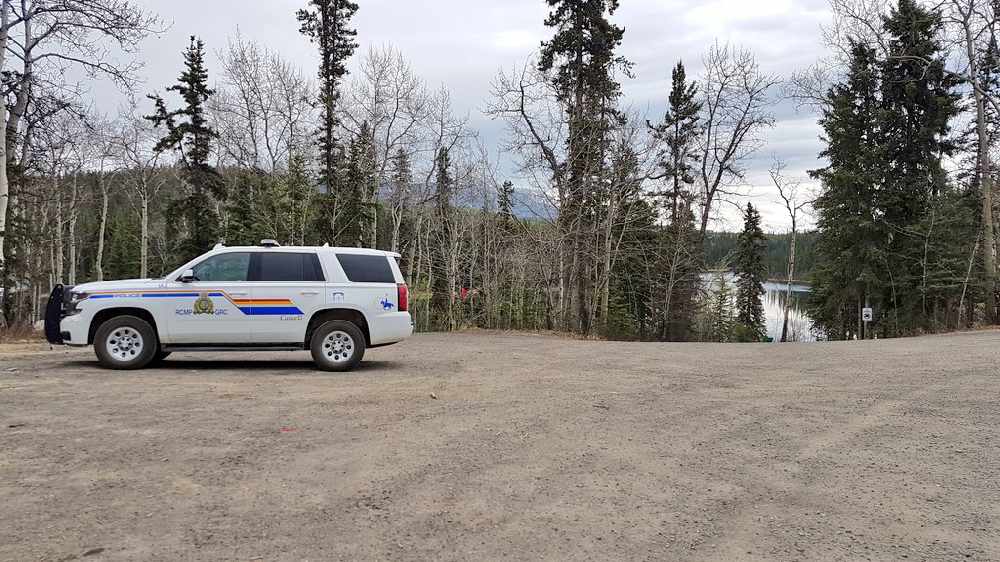 Whitehorse RCMP have closed the Long Lake Road area just north of the Yukon River. Photo by Tim Kucharuk / CKRW
Police have closed off the area to the public during the investigation.
Hikers and Pedestrians are advised to avoid the Long Lake area of Whitehorse because of an ongoing police investigation.
Yukon RCMP investigators and Yukon Search and Rescue discovered partial human remains early Wednesday morning in the Long Lake Heights trail / Upper Long Lake trail area of Whitehorse.
Police are conducting additional ground searches and are asking the public to avoid the area until the searches are complete.
RCMP says they're working with the Yukon Coroners Service, however, the identity, gender and age of the remains are unknown as of right now.
This is an updated story, the previous version can be found below
-------------------------------------------------------------------------------------
Yukon Coroner Service and Yukon RCMP are investigating human remains found in the Long Lake Area of Whitehorse.
Police found the remains early Wednesday morning and are advising hikers and the public to avoid the area over the next few days while officers complete a series of ground searches.
RCMP investigators say they're working closely with Yukon's Coroner on the investigation.