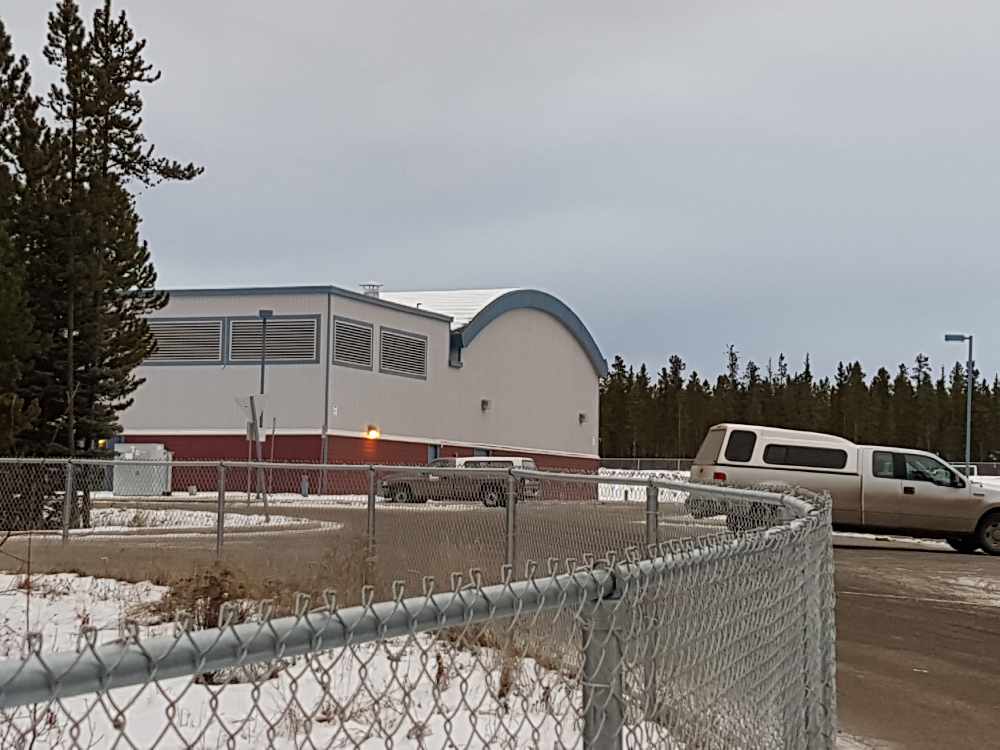 École Émilie Tremblay in Whitehorse. (Photo: Tim Kucharuk/CKRW)
While the issue has been fixed, the school will remain closed Friday, as officials deal with a faulty backup generator.
The Yukon Government's Education Department says École Émilie-Tremblay in Whitehorse will remain closed Friday
The school was closed for health and safety reasons after a propane smell inside the building Thursday morning.
Officials say the smell came from a near-empty fuel tank, noting the smell of propane becomes stronger when tanks are near-empty.
A release says the issue has been resolved, and determined there was no danger to students, staff, or the public.
However, it was found the school's back-up generator, which is used to run the school's emergency lighting, is not working.
Education officials say they are working to install temporary emergency lighting, and until that is done, the school will remain closed.
(Updated Friday 7:16 am. The original story is below.)
Department of Education officials say École Émilie Tremblay in Whitehorse is closed Thursday following a possible propane leak.
A nearby daycare is also closed, and officials are working with the fire department to investigate the smell.
Parents were contacted early Thursday morning and told to return and pick up their kids, with some students being held on buses as they waited.
The department says an update will be provided later in the day on whether or not the school will reopen Friday.