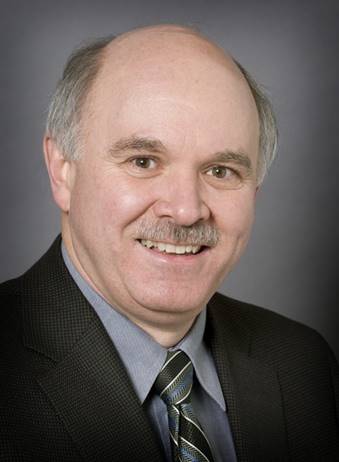 Paul Flaherty. Photo: Yukon College.
Paul Flaherty not only led Northwestel for 18 years but was a champion for Yukon College and other community groups.
The longtime former president and CEO of Northwestel has died.
Paul Flaherty passed away on Wednesday at the age of 62.
In a statement from the company, current president Curtis Shaw says under Flaherty's 18 years of leadership, Northwestel made large strides to modernize telecommunications such as introducing fibre optic technology, 4G wireless and high-speed Internet to the north.
He retired from Northwestel in February of 2018.
Flaherty was also chair of the Yukon College board of governors. In a statement, the College says he was a devoted supporter, and they are grateful for his tireless contributions.
He was also chair of the Vanier Catholic Secondary School Board and served on the Arts Centre board. He was involved with the Canada Winter Games, serving on the board for the 2007 Games in Whitehorse, and most recently the 2015 Prince George games.
A funeral is set for Saturday at 1 p.m. at the Sacred Heart Cathedral in Whitehorse. A reception will follow.