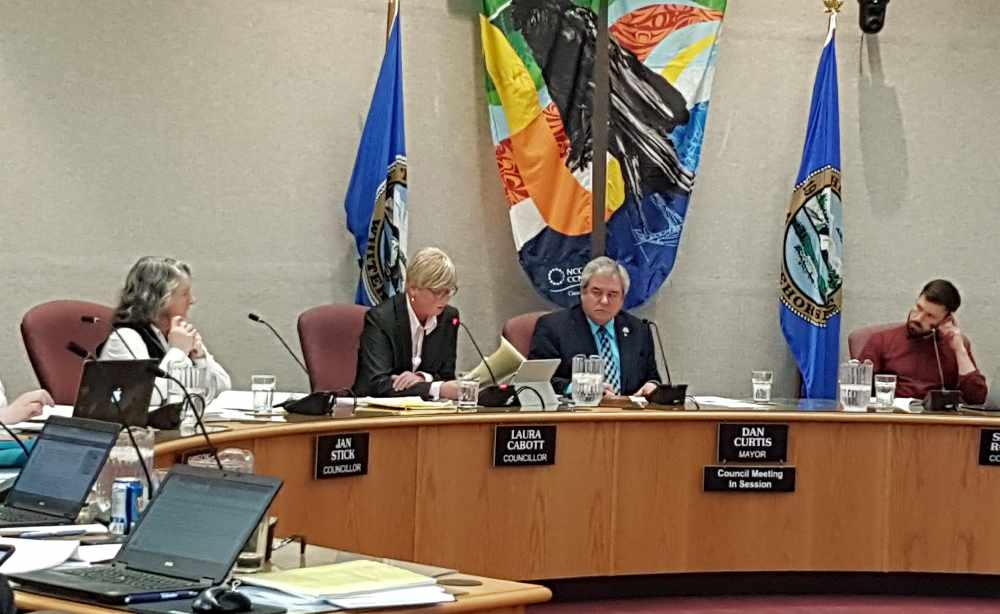 Councillor Laura Cabott outlines her reasons for supporting a bylaw amendment restricting private cannabis sales in downtown south. Photo: Tim Kucharuk/CKRW.
City council gives final approval for the opening of cannabis stores in downtown and Marwell with restrictions on location, hours of operation.
Whitehorse City Council is making some history.
At Monday night's meeting, council gave third and final reading to zoning and business license bylaw amendments allowing private cannabis retail sales in the downtown core and Marwell.
While buffer zones and off-limit areas for sales downtown were previously laid out, Councillor Laura Cabott's motion to restrict sales in downtown south to just 4th Avenue was successfully added to the amendment.
"It is much easier to expand an area of permitted activity than it is to reduce it or take it away at a later date," Cabott told council. "We can always add more areas in the downtown, or outside of the downtown in the future."
One final change approved by council scales back the 9 a.m. to 2 a.m. hours of operation, as councillor Jan Stick says those hours don't make sense.
"9 a.m. to 10 p.m. is plenty of time for a business to be open," Stick said. "I can't think of too many businesses besides a bar that might be open those hours, so I fully support this."
The rules set the opening of cannabis shops from 9 a.m. to 10 p.m.
Stick suggests the city talk to the territorial government about changing the hours from 9 a.m. to 10 p.m. not only for cannabis but for liquor off-sales as well.
Three other amendments approved by council include defining a play structure, setting a 100-metre buffer zone for restricted retail zoning, and formalizing a map of where cannabis shops can be located.
The amendments pave the way for the territorial government to start issuing cannabis sales licenses, with the first shop expected open next Wednesday.