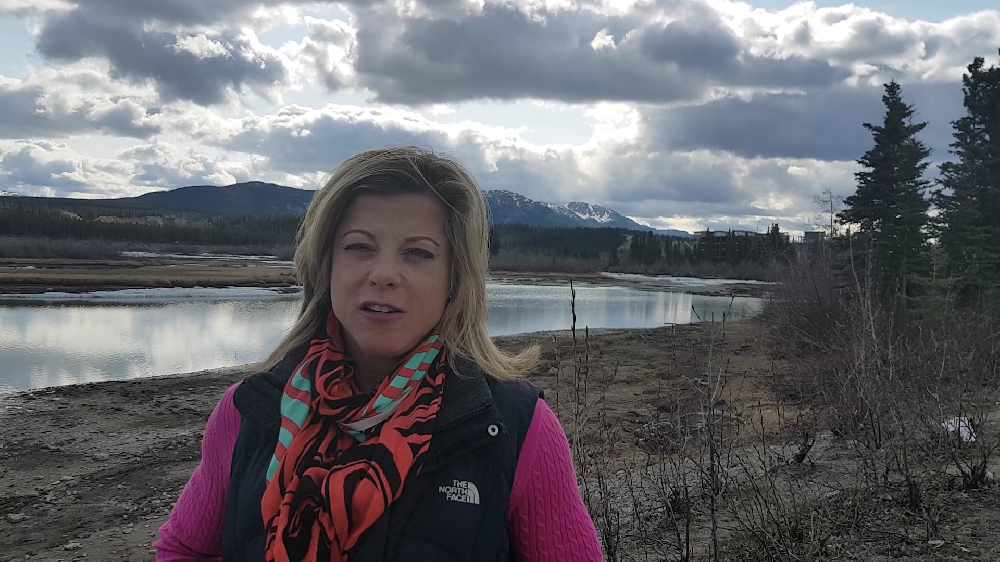 Montreal postal worker and alpinist Monique Richard. (Tim Kucharuk/CKRW)
A Montreal woman is attempting to climb Canada's highest peak over the next 24-days after falling short of the summit last year.
A Montreal postal worker hopes to become the first person to climb Mount Logan solo beginning later this week.
Monique Richard arrived in Whitehorse on the weekend to gather final supplies before heading for Haines Junction, and will wait for good weather before being flown to the base of the over 5,900 metre mountain to begin her ascent.
The 43-year-old Richard tells the RUSH, she's motivated after falling short of the summit last year.
Richard says she's active and has traversed some of the world's toughest climbs.
Richard, who will have a GPS, map, and satellite phone with her, says she will use skis this time instead of snowshoes and is giving herself 24 days to complete the feat.