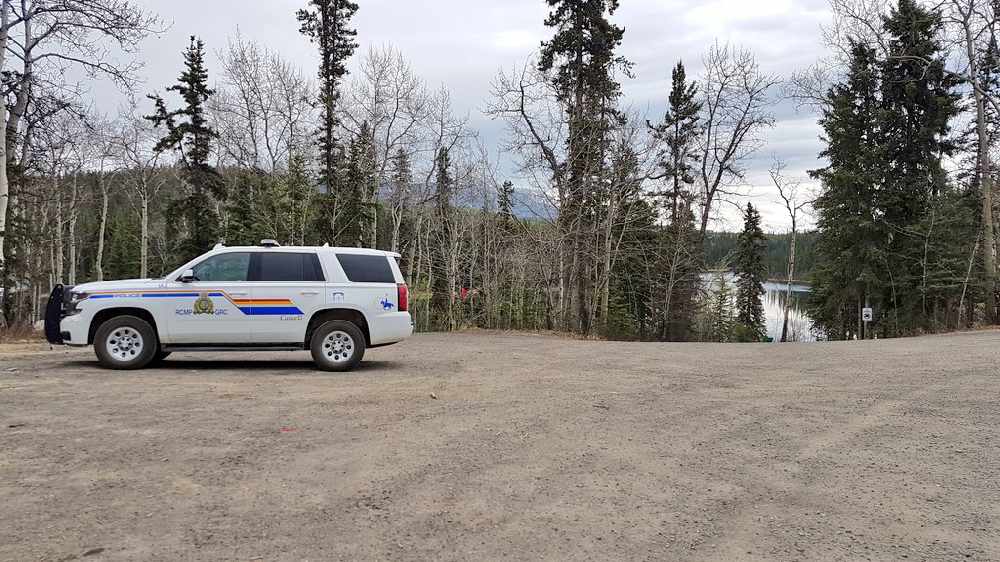 A police vehicle near Long Lake in Whitehorse on May 13th. Photo: Tim Kucharuk/CKRW file.
RCMP say the investigation of human remains near Long Lake has wrapped up for now.
Yukon RCMP say the trails are now available for use in the Long Lake area of Whitehorse.
Police urged the public to avoid the area as they investigated the discovery of human remains last Wednesday.
RCMP released an update Tuesday morning which stated further searches may occur.
A release did not give any indication about the identity of the remains found.
Police add if you see anything suspicious in the area to contact RCMP.