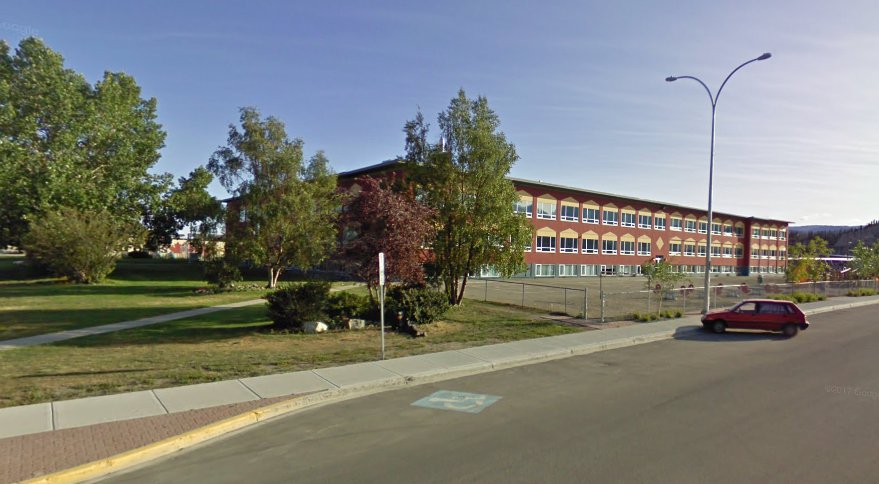 Whitehorse Elementary (Online Photo/Google Earth)
Whitehorse RCMP say a 52-year old man has been charged with mischief and criminal harassment following an incident at the school.
Whitehorse RCMP say a 52-year old man is facing charges after being spotted around Whitehorse Elementary School on October 24th, reportedly seen taking possible videos.
The vice-principal spoke to the man and then called police, who say they have now charged David Nesbitt relating to a separate incident at the school on October 14th.
Nesbitt appeared in court Thursday on charges of harassment and mischief and was released on conditions that he stay away from Whitehorse Elementary, not go to any parks, playgrounds, pools, or school grounds, and not possess any device capable of making a recording.
He is scheduled back in court on Novermber 8th.
In the meantime, the Department of Education says they have hired a security guard in order to ensure the safety of staff and students.