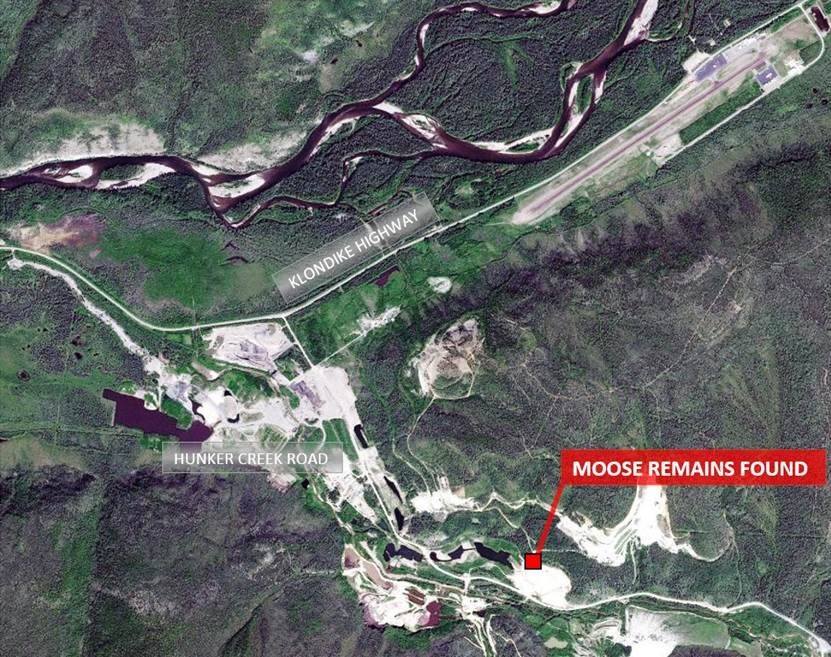 The location of Bull Moose remains found near Dawson City. (Yukon Conservation Officer Services)
Conservation Officers are asking for the public's help to determine how parts of a moose came to be left near the road.
Yukon Conservation Officer Services in Dawson City are asking for your help after a bull moose was left to rot on the side of the road.
C.O's say the moose was found two kilometres down the Hunker Creek Road on April 25th, with both sides of ribs, and one quarter found intact.
A release says the hide was folded up and frozen in the middle, and the nose had been removed, but left at the scene.
Officers say scavengers had already fed on the meat, making it no longer suitable for human consumption.
The department is asking if you know who dumped the animal or have any information, you can call Conservation Officers in Dawson City, or the Turn in Poachers and Polluters tip line.