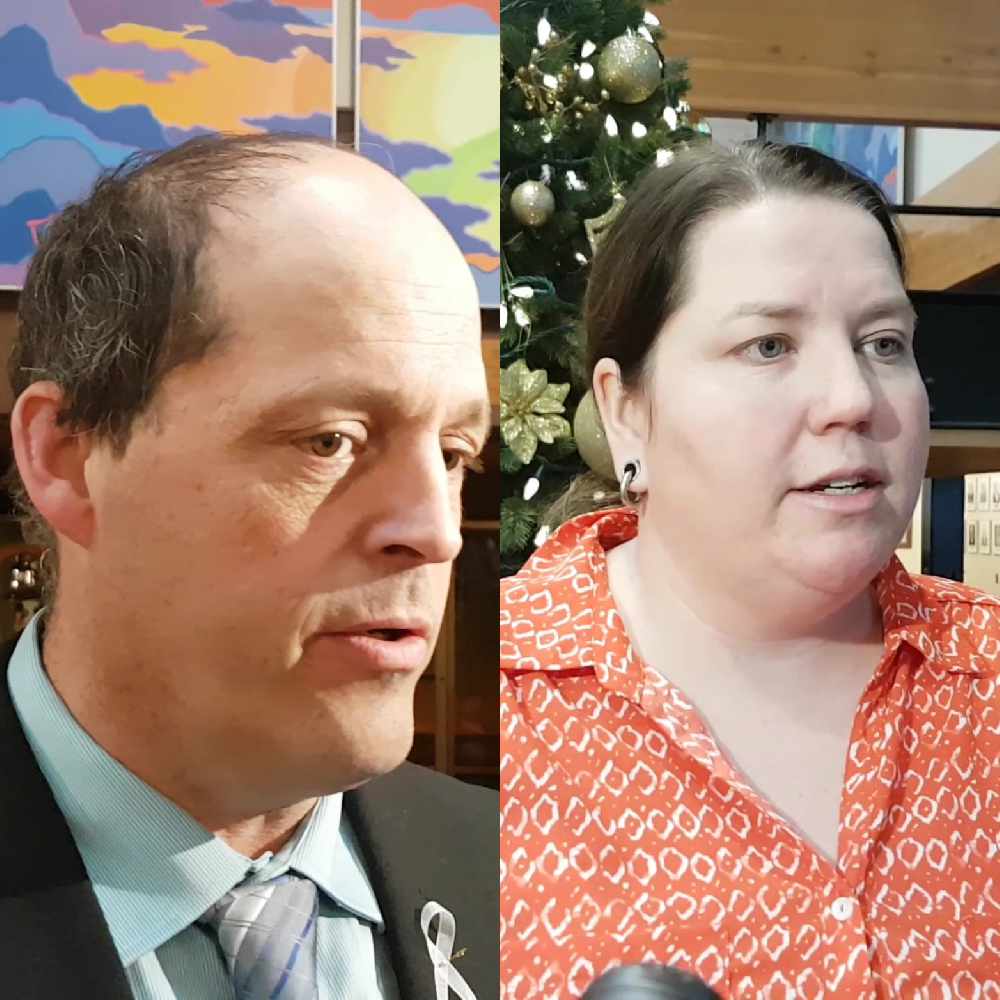 Left to Right: Yukon Party Leader of the Opposition Stacey Hassard, Yukon NDP Takhini-Kopper King MLA Kate White (Tim Kucharuk/CKRW)
The Yukon Party and Yukon NDP say they are still looking for answers following another legislative sitting.
Yukon's two opposition parties say they didn't get the answers they were looking for during the fall sitting of the legislature.
NDP MLA Kate White says asking questions of the Liberals on important topics such as reviewing the minimum wage, issues surrounding mobile home owners, and expanding PTSD legislation didn't differ from previous years in which it seemed like they were shouting into a void.
"It feels really familiar. I think one thing I would caution the territory is right now, their optimism, you know maybe they should reign that back a bit because it turns out red is a lot more like blue than anyone expected."
Opposition Yukon Party leader Stacey Hassard says while his party brought forward a lot of good questions from constituents, the answers from the Liberal government were vague, especially on the carbon tax.
"We've asked questions in the Spring sitting as well as again here in the Fall sitting, and still we have no details from the Premier and it's unfortunate, you know. He spoke about other jurisdictions in Canada and I think it's important that he concentrate on the Yukon and provide details to Yukoners."
The 30-day legislative session kicked off October 3rd.