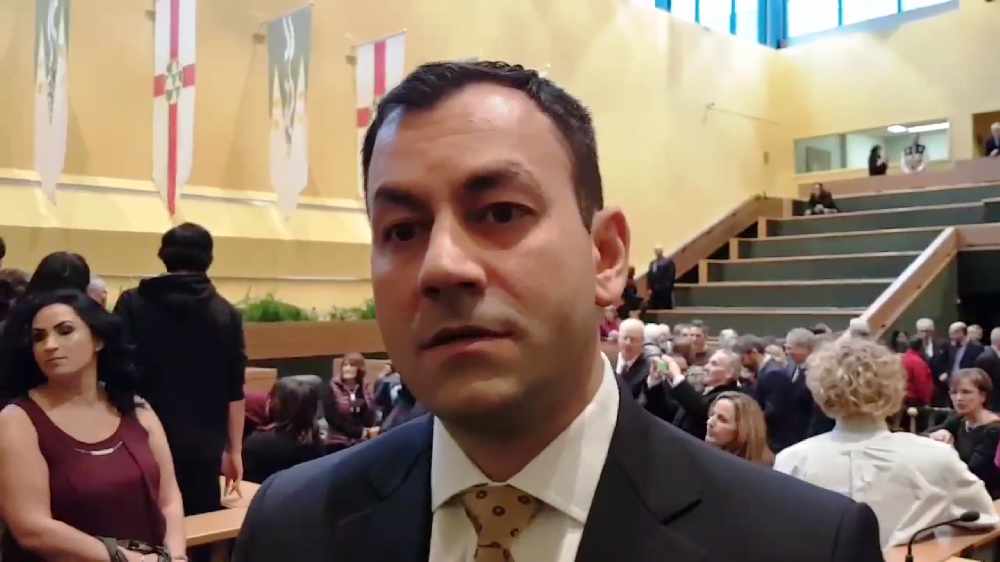 Energy, Mines, and Resources Minister Ranj Pillai. Photo: Tim Kucharuk/CKRW file.
Yukon Government cites the need for getting First Nations on board for pulling 2016 Request for Postings.
The Yukon Government is pulling the plug on the fall 2016 oil and gas Request for Postings.
Energy, Mines, and Resources Minister Ranj Pillai made the announcement in the legislature Thursday afternoon, saying the pulling of 15 posting requests was based on input from the three northern Yukon First Nations, who did not support proceeding to a call for bids.
Pillai later told reporters the oil and gas industry cannot move forward without First Nation involvement, and it also sets the table to address a $2.2 billion lawsuit filed by Chance Oil over a fracking moratorium.
"It'll be a partnership moving forward between Yukon Government, and affected First Nations if there's going to be an oil and gas development." said Pillai.
"Now, we must take into consideration, part of that legal proceeding was based on the fact as a government, we committed there would not be fracking, and we stand by that. So how that plays into the dialogue going forward we'll see."
He says there needs to be more stability, and another posting wouldn't go out until after talking to First Nations.
"There's definitely been some questions about a lack of consultation before. Understanding what's going to play out with some of the existing activity that's there or the potential for existing activity." Pillai said.
"At this point, until I can sit with our partners, which is I think key, then we'll be able to define when we are looking at other opportunities for companies to come in."
Pillai notes his department is also dealing with the $2.4 million cleanup of a gas well in the Kotaneelee field in the Liard Basin.