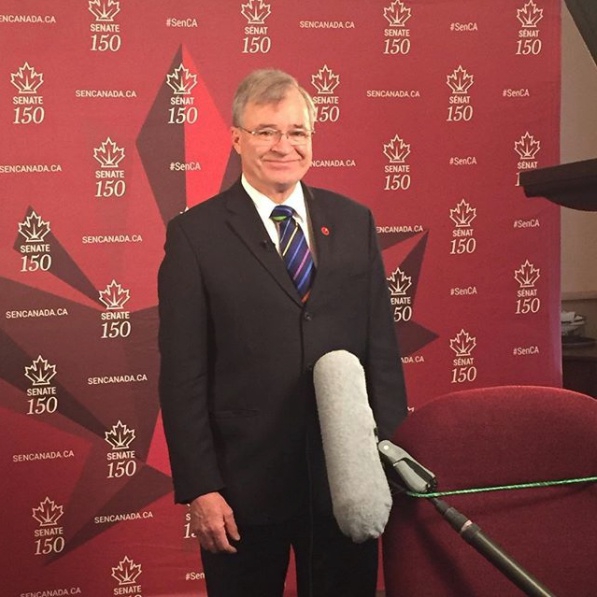 Nunavut Senator Dennis Patterson. (Online Photo/dennispatterson.ca)
The committee is set to provide a series of recommendations by the end of the year on issues and concerns facing Canada's North.
A Special Senate Committee is being formed to provide distinctive input from a northern perspective as the federal government develops an Arctic Policy Framework.
The committee will be chaired by the north's only Senator, Dennis Patterson of Nunavut, who tells the RUSH the North is changing rapidly and experiencing new challenges.
"If you add up the three territories, and Nunavik (...) it's about 40 per cent of the land mass of Canada so we want to shine a special light on our issues in the North."
Patterson says the committee will gather input from northerners, and provide recommendations.
"So we're going to be doing our work around this Arctic Policy framework which has six themes and we're going to help the government make sure they listen to northern residents and they get this new policy they're developing for the Arctic done right."
Patterson says the committee will hear from northern leaders, and gather input from the public through committee hearings, and two visits planned for later this year, with the committee's work delivered to the government by the end of the year.