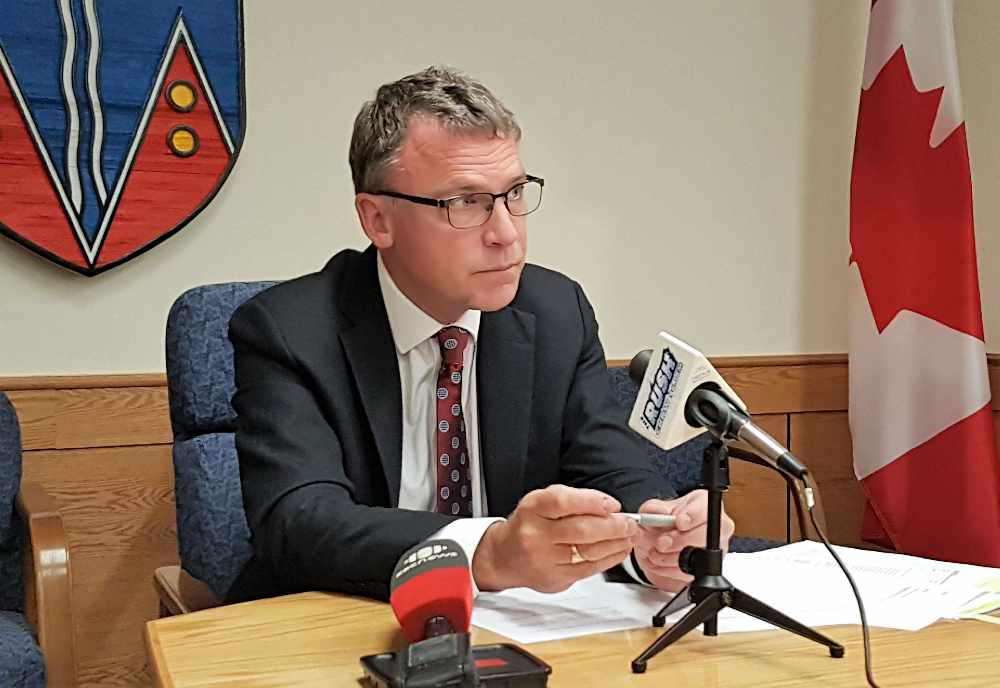 Highways and Public Works Minister Richard Mostyn. Photo: Tim Kucharuk/CKRW file.
The legislation governing traffic rules will not be brought to the Legislative Assembly until next year as there are calls for improved traffic safety in downtown Whitehorse.
Yukon's Highways and Public Works Minister says a new Motor Vehicles Act will not be presented in the Legislative Assembly until the spring of 2021.
The RUSH reached out to Minister Richard Mostyn after Whitehorse Mayor Dan Curtis expressed interest in getting a new act in place to help the city address traffic issues-particularly along Second Avenue.
Mostyn says the act has not been rewritten since 1977.
"It's a very very large piece of legislation," Mostyn said. "Legislation governing our roads and how we drive is very complicated, and is going to take a long time to finish."
Mostyn says a successful public engagement was held last spring addressing all aspects of traffic laws, and what Yukoners want to see in a new act.
"That effort--the legislative drafters--are using the information we pulled from the Yukon public through our public engagement," Mostyn said. "The What We Heard document is online. It's a very revealing document. It shows what Yukoners think about a variety of issues around traffic."
He says in the meantime, the government has increased fines and demerits to the maximum possible under the old act.
Mayor Dan Curtis says he's looking forward to the new act, as it will address areas such as road cameras, fines, and other traffic deterrents.
There have been calls for stricter enforcement or other measures to address speeding and crossing Second Avenue in downtown Whitehorse after a pedestrian was struck and killed in late November, and another person was hit in late December.