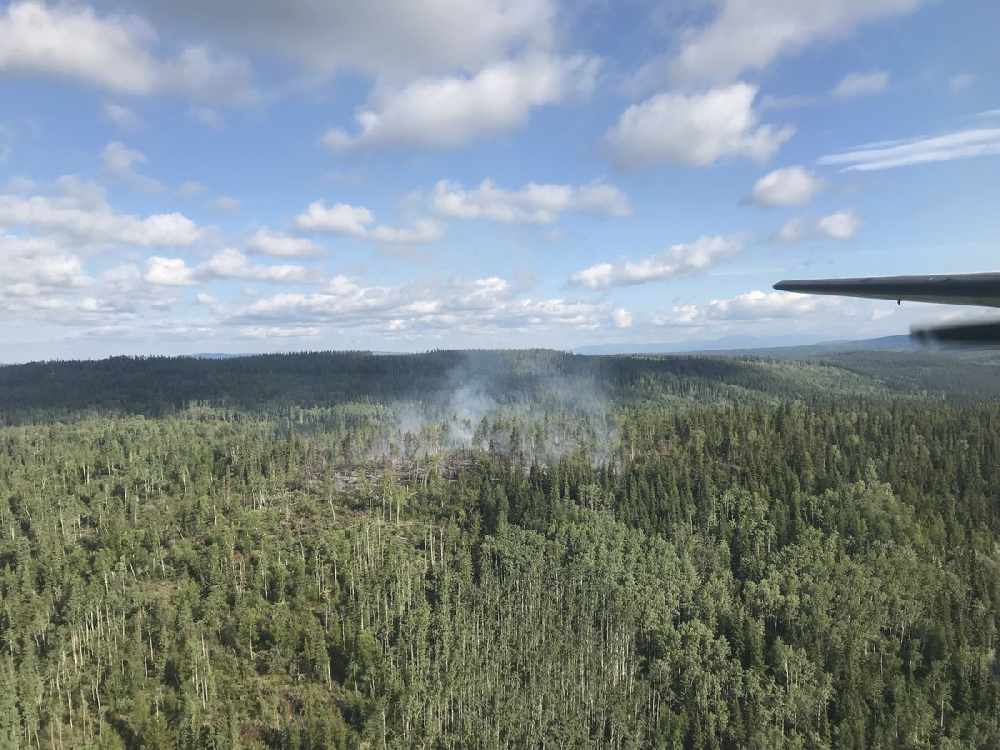 Two fires near Iron Creek in the Watson Lake area were sparked on Sunday. Photo: Yukon Wildland Fire Management.
Wildland Fire Management reports a few new starts across the territory, however showers are on the way to help douse the flames.
Yukon's fire danger rating remains at extreme or high for most of the territory, but there could be some help on the way.
Showers are in the forecast in the coming days, which should help suppress the 20 active fires in the territory.
There's plenty of wildfire action in the Watson Lake area, as besides the Poison Lake Fire growing to over 11,000 hectares in size, there were two small fires reported Sunday near Iron Creek, and crews are working the flames.
Officials say there are several structures in that area, and the fires may be seen from the highway.
A blaze near the Liard River, 43 kilometres northwest of the Poison Lake Fire is almost 4,000 hectares, and while the flames are in the wilderness zone, crews are monitoring it closely.
Wildland Fire is discouraging campfires in the Watson Lake area, even though a ban is not in effect.
Meantime, there are several fires burning in the Dawson area, and two new fires were sparked in the Old Crow region, but both were in the wilderness zone.
There was no update on the fire burning near the Teslin River 69 kilometres northeast of Whitehorse.
Four initial attack crews and support staff arrived in the territory on the weekend to help Yukon firefighters.