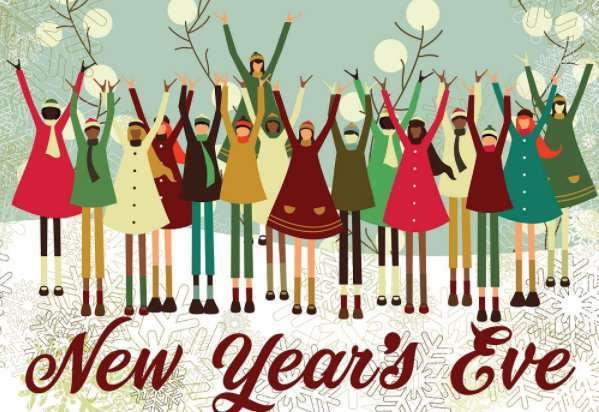 New Years Eve event poster (Online Photo/City of Whitehorse)
City officials say everyone is welcome to ring in 2018 in Shipyards Park.
Yukoners are being invited to the capital city to take part in New Years Eve celebrations.
The city of Whitehorse is hosting several events throughout the day leading up to the event and Special Events Coordinator Adrienne Marsh says it all starts at 4 PM on Sunday.
"Free skating, free swimming and facilitated themed games as well as crafts that will be taking place and then we're going to encourage everybody to move down to Shipyards Park from 6 and 8 o'clock. We're going to have bonfires. We will have some music, skating, sledding, free hot chocolate, kettle corn, as well as crafts and games with the Boys and Girls Club. "
Marsh says people should also prepare for the elements.
"There is no transit service on Sunday so just making sure that you're carpooling or finding somebody to get a ride with as well as dressing appropriate for the weather. We are looking at some cold temperatures still so, you know, making sure that you have those layers."
Marsh says the evening will conclude with a fireworks finale set for eight o'clock and the Frank Slim Building will be open for people to warm up.