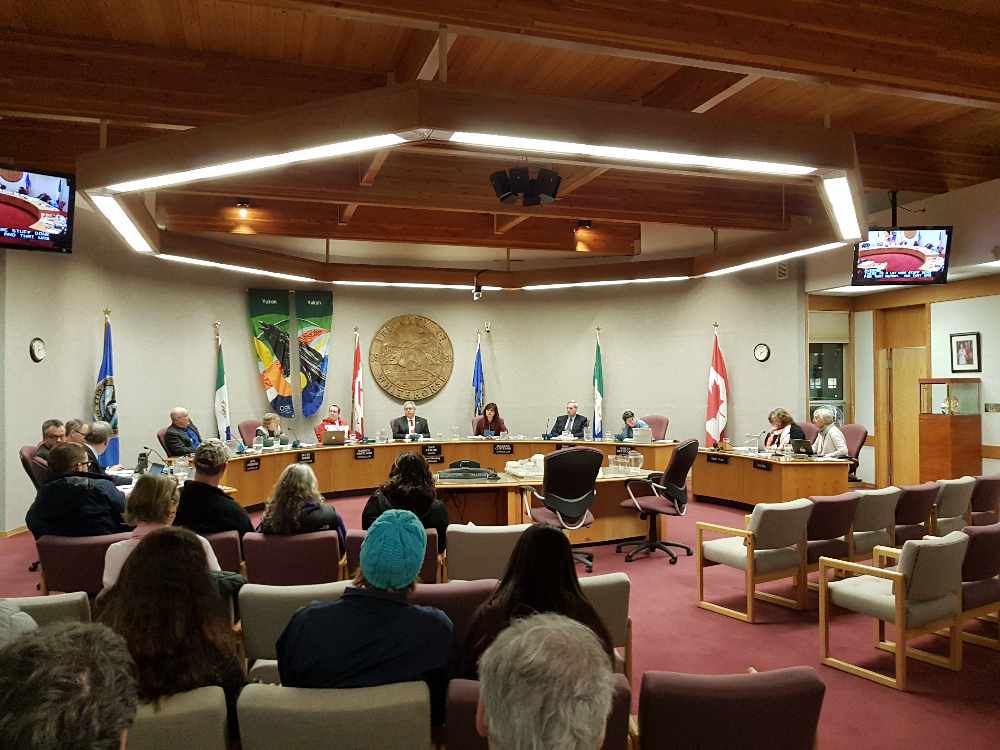 Whitehorse city council considering pay increase for new councilors (Tim Kucharuk/CKRW)
Whitehorse city council is set to decide if councilor salaries will equate to 36% of Mayor's salary.
Whitehorse City Council is going through the process of approving a bylaw to raise the amount of remuneration the next council will recieve.
At Monday's meeting, council passed a motion 4-3 to support moving a councilor's pay from $20,496 per year to $36,036 which keeps take home pay the same following changes to CRA rules, and includes an adjustment to equal 36 per cent of the mayor's salary.
Councillor Rob Fendrick voted for the raise, saying the pay has been too low for many years, which is a disencentive for people to run for council.
"I feel it has to be at the appropriate level for a city of our size to attract the right type of people to consider running for office. Whether they get elected or not is a different question."
Councillor Dan Boyd joined fellow councilors Jocelyn Curteanu and Samson Hartland in opposing the idea, saying it doesn't make sense the city is asking to cut costs in the upcoming operating budget, but now voting a raise for the next council.
"We have union negotiations going on right now. This is messaging that we'll be putting out and the third thing, it wasn't that long ago we settled with our management staff and we limited our management staff to one percent."
A final vote will come in two weeks.