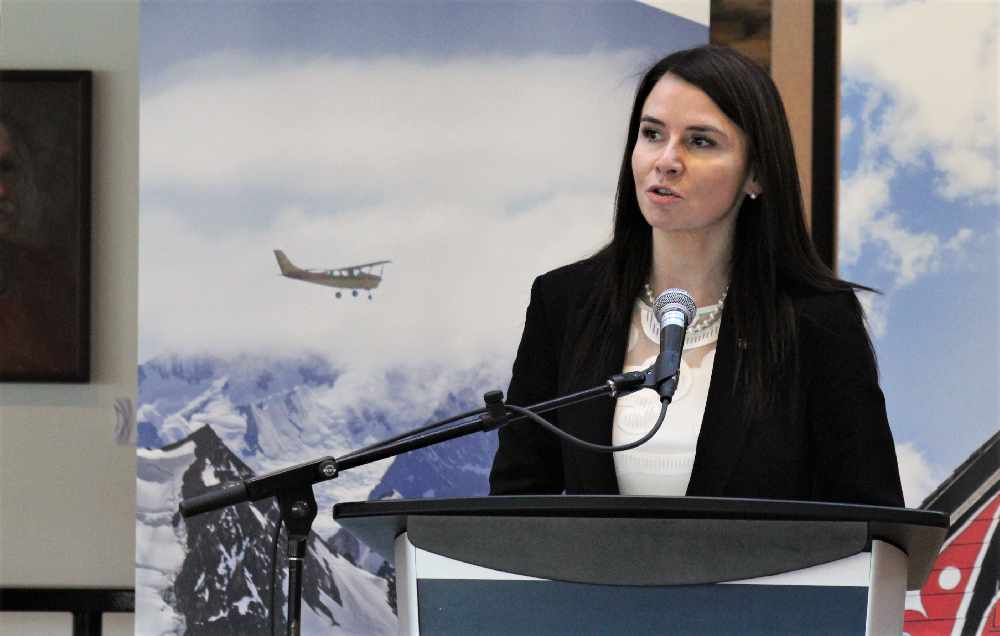 PHOTO: Minister Jeanie Dendys announcing the new task force. By John Kennedy/CKRW
The Yukon Government is implementing recommendations from the territory's new tourism strategy, by building a task force to help oversee future tourism-related projects.
The Yukon Government is appointing seven people to form a Yukon Tourism task force.
At a press conference in Whitehorse, Wednesday morning, Tourism and Culture Minister Jeanie Dendys appointed Vicki Hancock as the independent chair of a new task force designed to research, evaluate, and critique a number of tourism models in the Territory's new tourism strategy.
Minister Dendys said, "Tourism in Yukon is strong, and it performing well, however the Yukon tourism industry has matured to a point where now is a very good time to reassess the model we have been relying on for the past 20 years continues to be the right governance model for the future."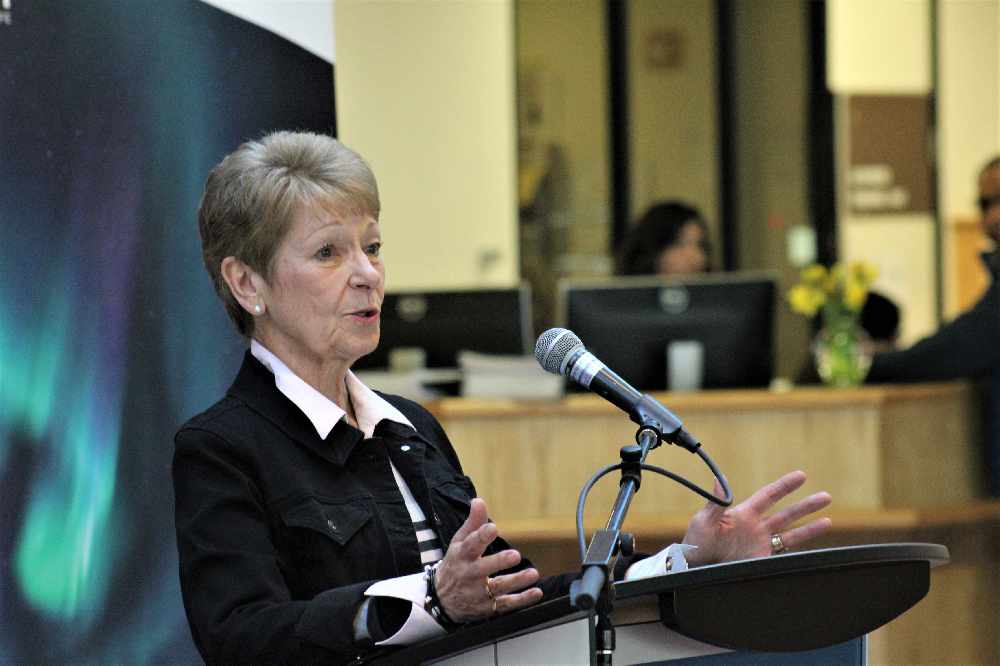 Hancock says she will fit perfectly into the new governance role because she understands how Yukoners feel about tourism.
"I do have a strong background in tourism, and I have a deep passion for Yukon and the tourism industry. There's nothing better than a Yukoner can feel, than when you show this beautiful Yukon to your family, your friends, neighbours, visitors; you just get passionate," said Hancock during the press conference.
The task force will receive a budget of 50 thousand dollars and have its first meeting on April 8th.
PHOTO: Vicki Hancock speaking to her appointment of the independent chair. By John Kennedy/CKRW