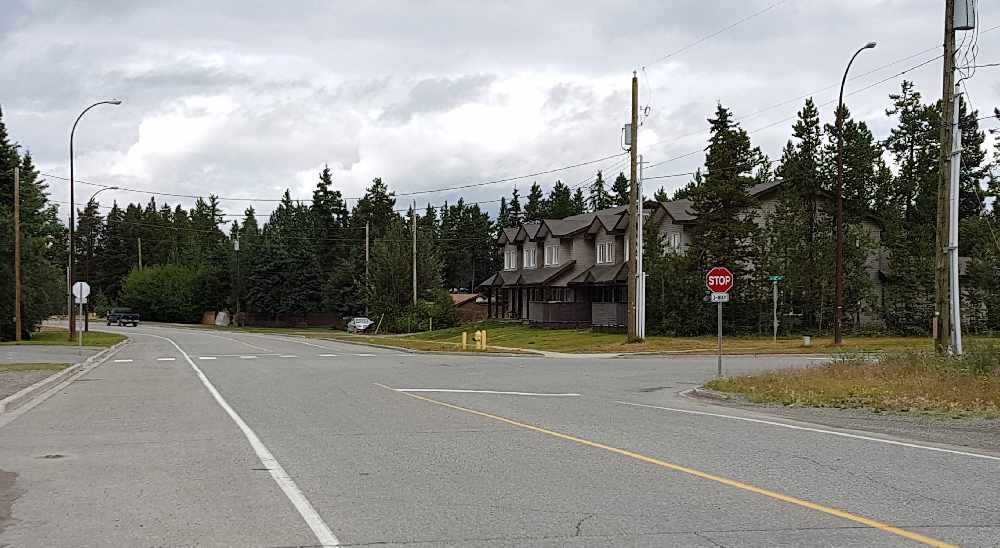 The 12th Avenue and Centennial intersection in Porter Creek has a new look. Photo: Tim Kucharuk/CKRW.
The brakes are being put on those who like to speed down Centennial Street in Porter Creek.
Motorists in the Porter Creek subdivision of Whitehorse should be aware of a new stop sign.
The city says a three-way stop is now in place at the intersection of 12th Avenue and Centennial Street.
Bylaw Services says the stop was added in response to speeding along Centennial, and the number of pedestrian crossings in the area.
There's temporary warning signs giving the heads up as you approach the intersection.
As well, there's permanent advance warnings, painted cross walks, and stop bars to go along with the stop and three-way signs.