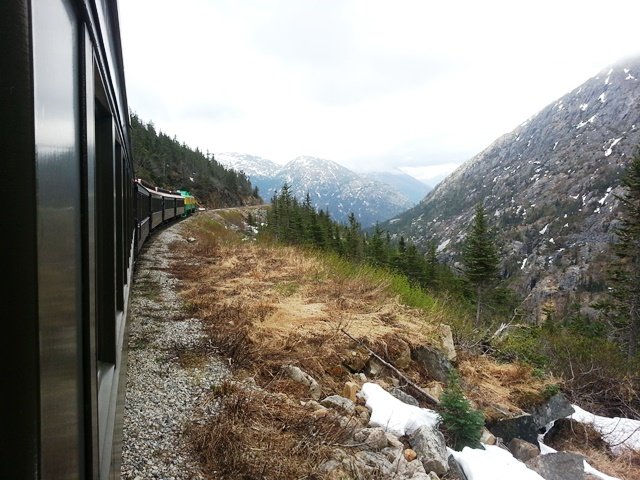 The ownership of the White Pass and Yukon Route Railway is changing hands. Photo: Tim Kucharuk/CKRW file.
Holland America will now own a stake in the railway with the $290 million deal closing at the end of July.
The cruise ship company which brings hundreds of thousands of tourists to Skagway each year is buying the White Pass and Yukon Route Railway.
Carnival Corporation, through its subsidiary Holland America Princess Alaska Tours, says it's buying the historic railway, from TWC Enterprises.
The $290 million dollar U.S. deal is expected to close on July 31st.
The sale includes the railway operations, port facilities, and merchandise operations.
Carnival says it plans to expand the berths in the port of Skagway to allow for its latest generation of cruise ships, and make other investments which will help the area's economy, and contribute to job growth.
The current managers and operators--Survey Point, P3 Group, and Rail Management Services--will continue in their roles, and have a majority stake in the company.
The railway carries thousands of tourists per day up 110 kilometres of narrow-gauge railway between Skagway, Alaska and Carcross, Yukon.