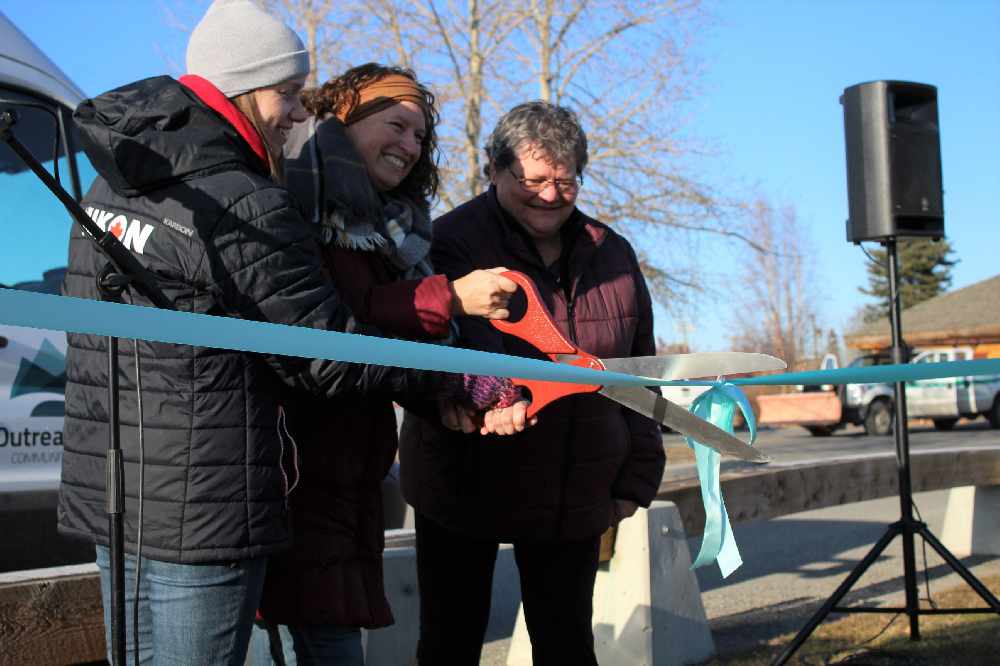 RIBBON CUTTING: The new Outreach Van was officially unveiled with a ribbon cutting ceremony. By John Kennedy / CKRW
An important service in Whitehorse is getting an upgrade.
A new Outreach Van is on the road in Whitehorse.
Blood Ties Four Directions Centre, Kwanlin Dun First Nation and Fetal Alcohol Spectrum Society Yukon revealed their new modern Outreach Van on Friday.
Co-founder Mark Kelly says the van started as the idea to help others by using an old transfer ambulance.
"We had a pot of coffee and a bag of apples and we just drove around to see who needed some help, it was great. Look at it, we're on our third van, it's crazy."
Blood Ties Executive Director Emily Jones says her group is grateful for support from the Yukon Government, and other sponsors.
She says the van is now more prepared than ever to tackle the opioid crisis.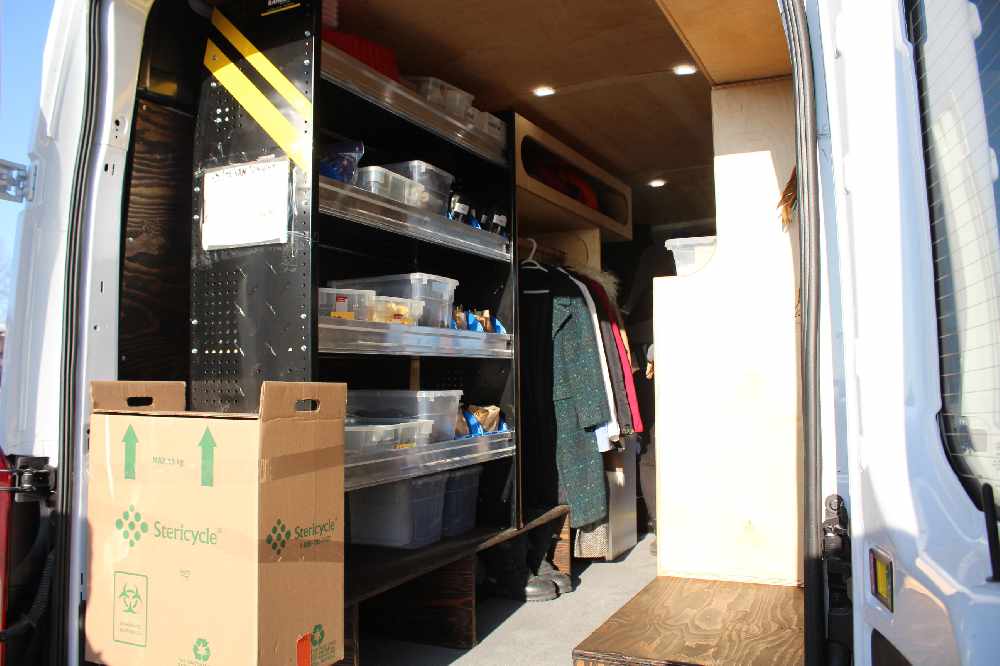 "We'll be able to continue to train and distribute Naloxone to those most vulnerable and within the next few months we'll have fentanyl testing services available within the van, which is really awesome."
The new van provides a better mobile space for nursing, harm reduction, education and counselling to homeless and vulnerable individuals.
PHOTO: Well stocked and twice as spacious, the new Van will provide a dignified space for care. By John Kennedy / CKRW